I'm a little stuck on the BWOF black jersey dress. I thought I could omit the back zipper and get it on, but I can't. So I need a 7 inch invisible zipper for the side to finish. I don't have one and the fabric store is on the other side of town, so it will have to wait until I'm running some errands. From the test fit, it's fine. Not fabulous. But, maybe when I'm not holding one side closed I'll like it better.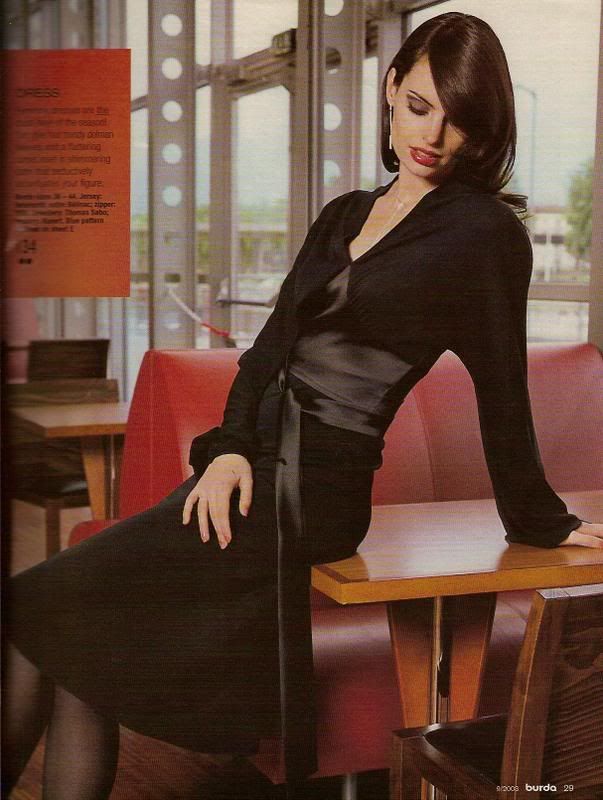 I am also not sure if I got the layout for the satin correct. The way I ended up cutting, there was no stretch to it, plus I interfaced it.
So, I traced a 38 from this April 2007 BWOF this morning and will hopefully work on it Friday or Saturday (I took Friday off since I worked last Sunday and will work this Sunday).

BWOF April 2007 #120 Cropped Pants

A twill with quite a bit of lycra from Joanns. It's been in the stash for a year now. The editorial drawing from the front of the magazine had these looking a little on the skinny side. I think I'll need the stretch.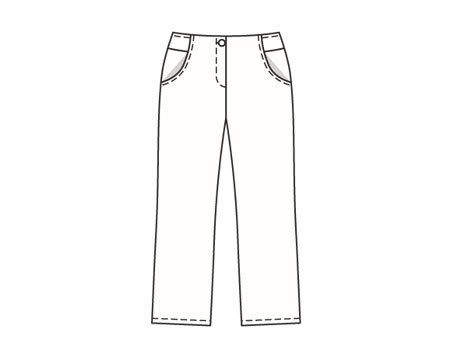 I like the scooped vs. slant pockets. I'd like to play with the grain a bit and have the yoke stripes in a different direction. We'll see if it happens.
If the pants work, I'd like to do a little matching jacket so I have a business casual outfit for work.