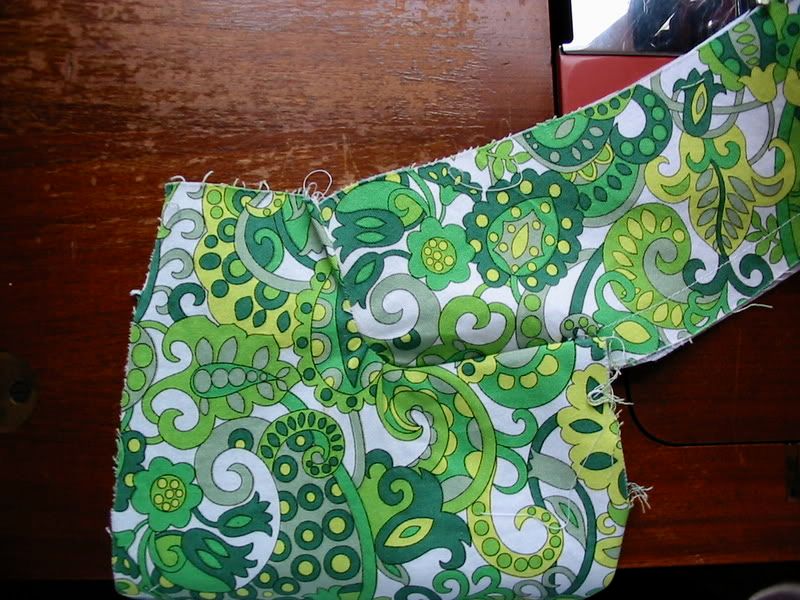 BWOF 4-2007-120 capri pockets are the bane of my existence, but honestly, a good lesson.
Here's my first attempt. Very much not a right angle. I think that I did not understand the concept of 'clipping' to the corner.
I don't know what happened here. Yuck.
Here's my second attempt on the right.
My trusty seam ripper is pointing to the corner. Still not a total right angle, but much much better.
Here's what I did right.
I understood that clipping the corner means essentialy slicing the square of the seam allowance / corner to a triangle.
2. I sewed the short seam farther past the corner than I did the first time around.
YEA!!!
Coral chainlink dolman dress is all cut, interfaced and pinned for the first round of sewing!
I've mowed the lawn today and am now attempting to clean up between frequent stops at the computer, sewing machine, and DVD of Dreamgirls.
No wonder my place is bodering on sty.