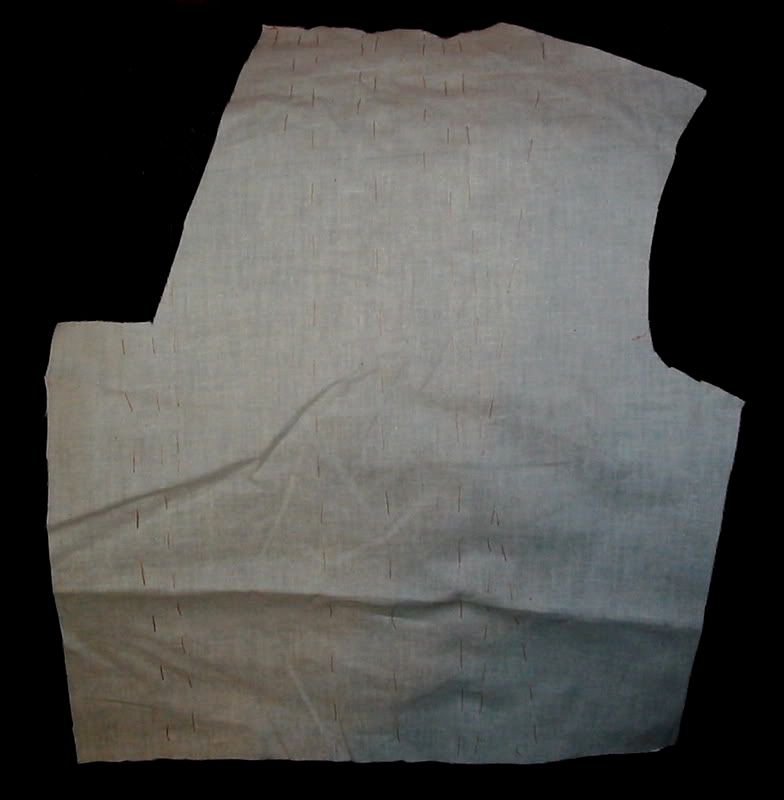 In my effort to take on more challenging projects, I've decided I need to be better at marking items. Also, I realize people read my blog and I can't hide my poor habits forever.
For the BWOF 5-2007-121 dress, I thread traced all the pleat lines, darts, CF, button line, etc during last night's Veronica Mars. The only thing I didn't trace was the seam allowance. That's better left for more talented (and patient) people like Tany.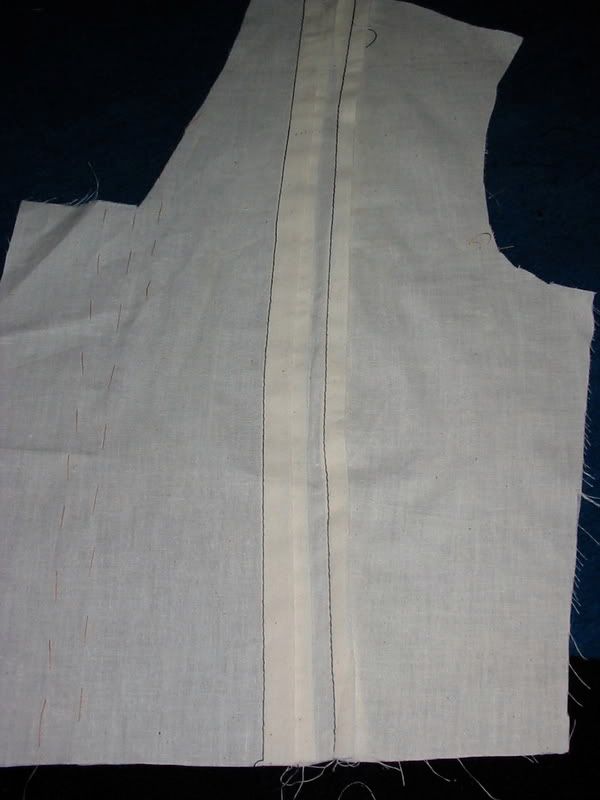 Here are my attempts at the pleats for the bodice
front. The first one did not go well. I either mismarked or got off track in the topstitching.
The second (on the right) far better. Another good reason to make a muslin….
Below, you can see that there are two darts for shaping. I like how they are hidden within the pleats.

Tonight is the season finale of Lost, so, umm. Well, I'm going to be watching that.
No sewing tomorrow either. I've got a work function that involves dinner on a ship, Argentinian sailors and wine with every course. I love any invite that says you should wear your "summer whites". Good. Times.