This is the last of today's sewing. It's finally gotten warm in Baltimore so it's time to put in my four window units. That and there are some disgusting black bug things (aphids?) decimating my chives in the herb garden. So, I've got to take care of that.
I've reduced the sloped shoulder adjustment to 3/8 inch vs. one inch. That's this first photo.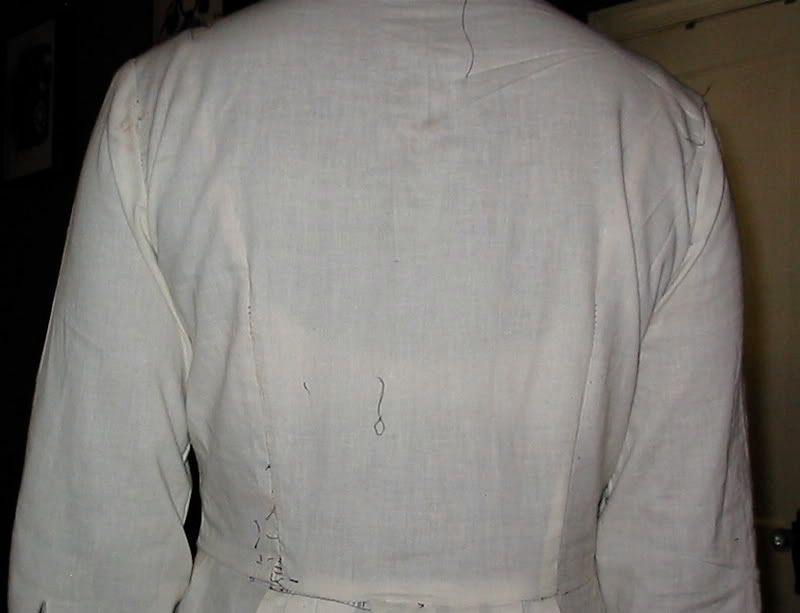 Below are photos with a 1/2 inch shoulder pad included. Um, photos are of the left and right individually because I could find only one shoulder pad. Clearly another room that needs some straightening today.
So I think together, that helps the back wrinkles. Next up (with my fellow Blogger guides) is raising the back waistline of the dress.