I once commented to my friend of the polka dot skirt that she owns all the clothes I wish I could buy. And it's true. She's has amazing quality taste.
Here's another one I took a photo of this weekend.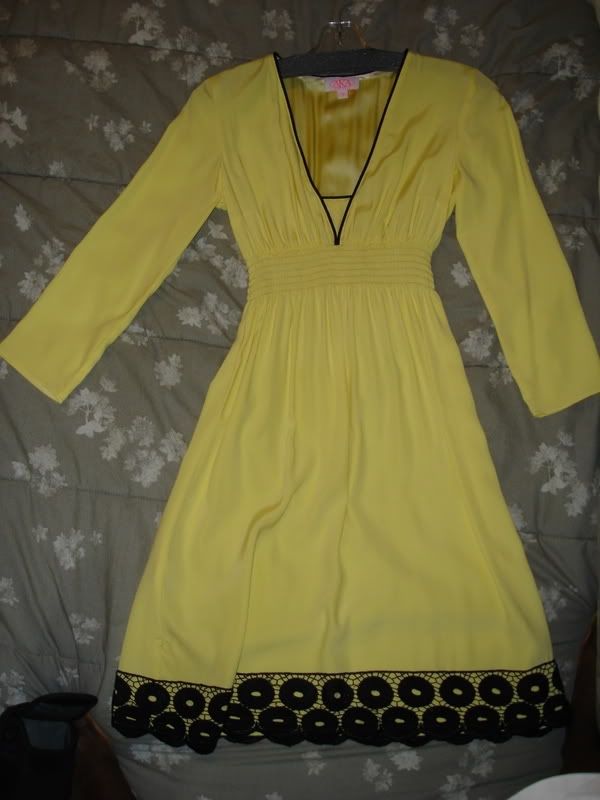 I don't know what it cost, but I'm sure it would require the sale of a vital organ for me to own it. The color is just a buttery and delicious silk (why all these food references for fabric?). Lovely satin lining. The hem has a crochet border sticthed on.
But, it's also a small vs her usual extra small. If I ace bandage my upper body, it just might fit.
I'm not great at finding patterns that match up with things I want to make. I just don't have the eye. And please don't go out of your way to help me out, because I have a back log of projects anyway. But, if you have seen a pattern that could easily be turned in to this. By all means, tell me.
I'll even learn how to crochet.
** 10 minutes later addendum
So, I found it online. I don't know if this model could be less attractive, look more petulant or make the dress look more schlumpy.
AKA New York Smock Dress. Retail $360
Photos are from ShopBop.com