It's a beautiful day here in Baltimore. I actually started my morning at 7:00 a.m. at the Waverly Farmer's Market before coming home to sew. Well, I puttered around for a few hours, took a nap and then got up and started sewing.

I love lemonade.
I have pressed the pleats into the BWOF 5-2007-121 skirt, pin basted and have sewn the front and back together. I shortened the skirt by a good six inches. I wanted it to be just above the knee and it was hitting me mid calf in the muslin. Which put the eyelet at medical exam height. Needless to say, I will be lining the skirt.

I finished the pleats in the bodice, have sewn it together at the shoulders and attached the collar. Umm, oops.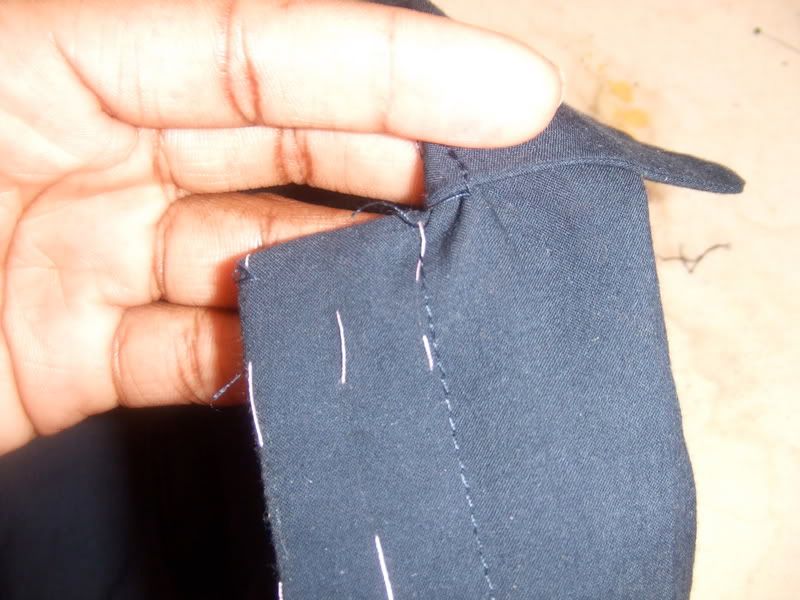 It's hard to explain, but I haven't done this correctly. The collar does not turn out the way it should. There's a pleat or wrinkle or something. It's better on one side than the other. I think I know how to fix it. But, I have to run out to my friend T.'s engagement party. I'll try to sort it out in the a.m.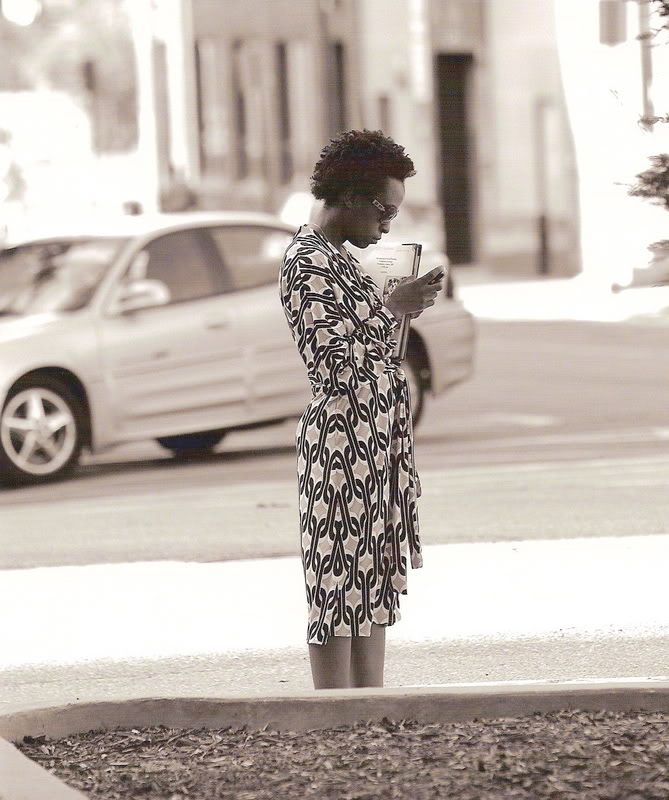 Our staff photographer got this shot of me last week in my BWOF Dolman while I was intently reading my Crackberry. The hem looks uneven and I look a little pregnant, but I'm and it's not. Just very bad posture and late for a meeting.