First I want to thank everyone for the wonderful comments you left about my mom and my family. They are a great bunch and it was a treat for us to all be together to celebrate my mom. Growing up an Army brat made me who I am today. Liberal, outgoing and kind of obnoxious :)
Now, back to our regularly scheduled sewing blog.
Last night I followed the advice of a friend and interfaced the rip, used some fray stop and 'zig zagged like hell'.
This morning, I put the sleeve in (it's been years since I did an eased sleeve — not a fan).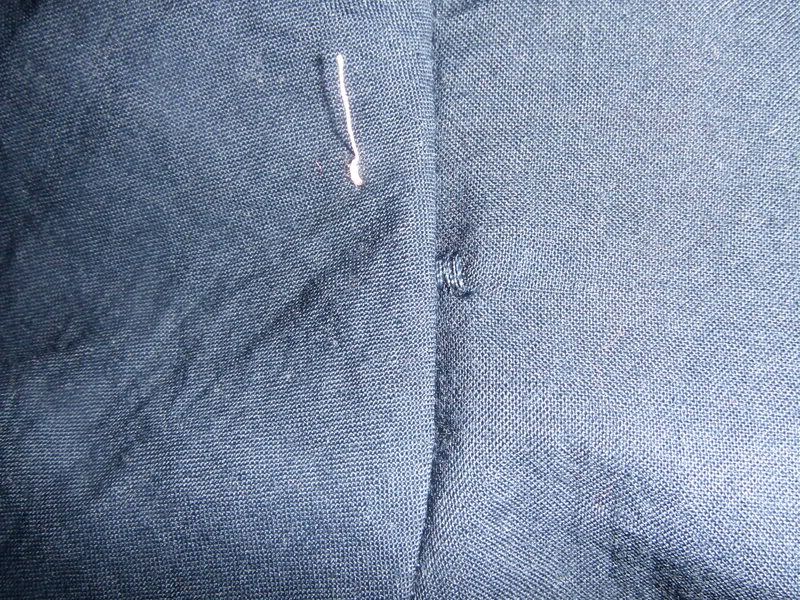 Voila! Dawn was right, barely noticeable. The rip seemed enormous when I did it. I guess I overreacted a little. And Tany's right, the sound of ripping fabric is nauseating.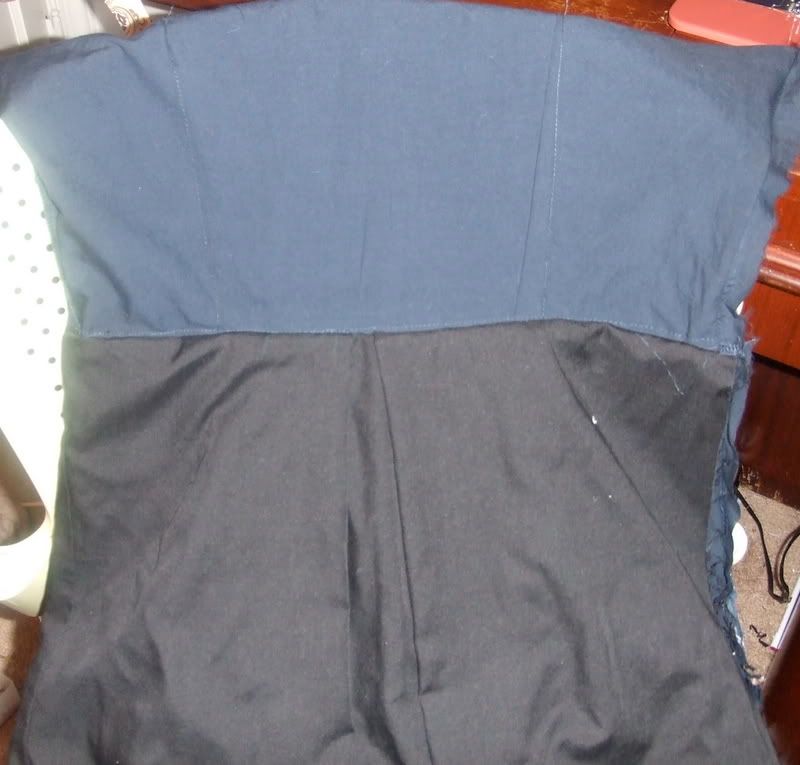 I also put in the lining. It's a black poly blend batiste from Joann's. I just did one large pleat in the front and back rather than all the pleating from the skirt. It's going to be about 1 inch above the hem when finished.
Next: trim out the lining with lace, stitch it down along the zipper, insert other sleeve.
Oy. Am now running late for work. I cannot sew and blog in the morning!