My parents recruited me to help clean out thier storage facility a few months ago. I found this undated photo of my father. Isn't he a handsome beast?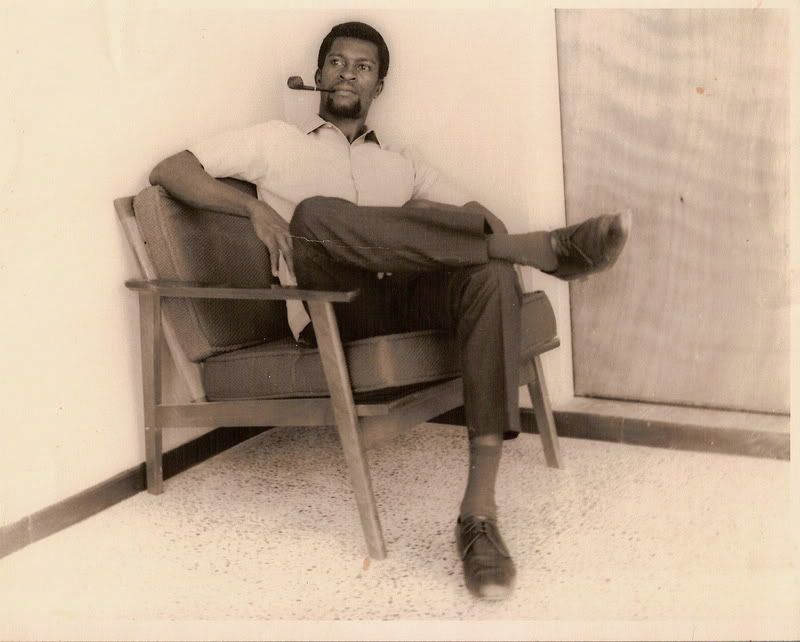 When I was about 4, my mother went to basic training and it was my dad who got us to and from daycare and school everyday. When I was in fourth grade, mom was stationed for six months in Honduras. My dad worked nights at the hospital so he could get us ready for school in the morning and make dinner for us at night. He's also the one that slapped $20 in my hand and dropped me off at the mall that year when I said I needed my first bra. When we were stationed in Germany, he was the only man in the Officer's Wive's Club.
When I was leaving for college, my mom got orders for Gauntanamo Bay, Cuba for six months. It was my dad who moved me into the dorm and took me shopping for school supplies.
It's still my dad who asks me how my car is running or buys me the Little Giant Ladder because I was using stacks of books on a chair to install my ceiling fan.
I love my dad.