I called a Sewing Place last Friday to get the correct Neue Mode I ordered sent to me. They were helpful and gracious and quite apologetic. But, they let me know my pattern was backordered for TWO WEEKS!!! So AKA New York dress will have to wait a little longer.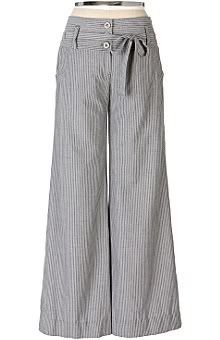 It's probably for the best. I went to
Anthropologie
Sunday and tried on the
Whale Watching Trousers
per
Christinia
's suggestion.
I'm happy to report that they are fabulous in pretty much every way. But, there was major gapage between my waist and rear in the six and the four was too small. So, I wouldn't have bought them anyway. Oh, the Anhropologie pairs' fabric is much softer than what I have and was lined in white cotton batiste.
Last week
Amy
suggested I use
Simplicity 4237
to make a similar pair vs the
Vogue 8131
. The Vogue has been sold out the last two pattern sales at Joann's. But, I actually had
4237
in the stash.
Image from Anthropologie.com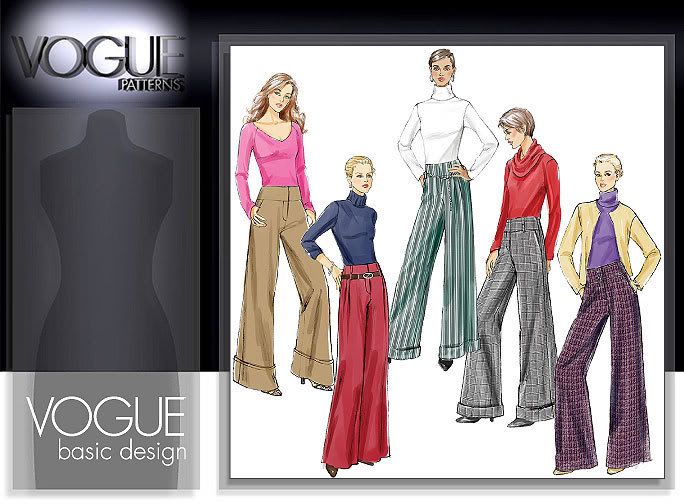 So, my plan is to muslin the Simplicity,
View E
next week. I'll need to add about six inches to the length as these are gauchos. There are no pockets in the Simplicity (Vouge had slant pockets).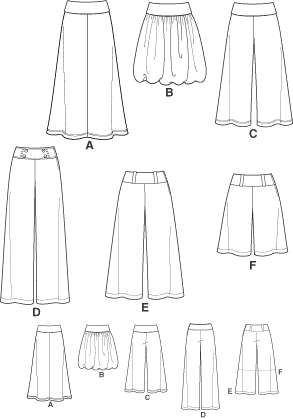 The Anthropologie pants have front curved pockets and back flap pockets (click on zoom additional views to see them) that come out from the waistband — I don't think I'm describing that right. Both the front and back pockets are trimmed out in bias cut fabric.
The Anthropologie pants have a fly in the front. The Vouge pants have a mock fly. But, I'm trying to get the look of wide leg seersucker trousers. So, I don't mind the side zip from the Simplicity. Besides, the sailor style orientation of the buttons are very cute to me.
I thought the
little
pocket flaps didn't really look good on my behind. So I'll either make larger ones or skip them. I need to at least figure out how to make them! Hmmm, or do faux pockets…