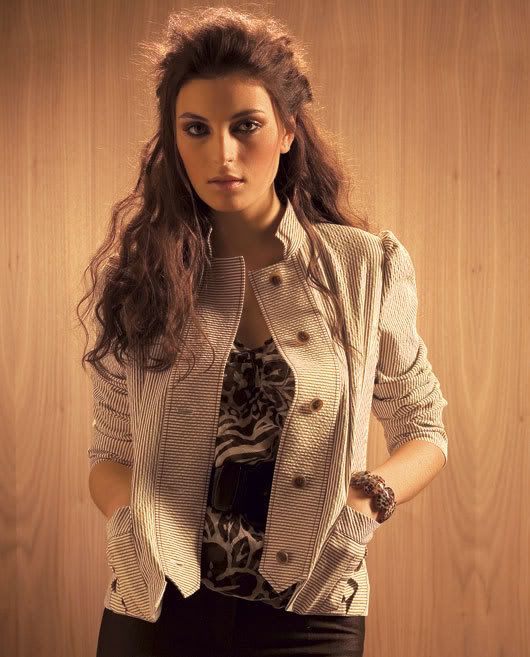 I came home last night from a very long day at work and a fairly long after- work-emergency-office happy hour. Wanting to get a jump start on the weekend sewing, I decided to cut out the BWOF 5-2007-104 jacket. Why the jacket over the pants? Nancywin offered to send me instructions on how to add a fly to my Anthropologie knock off pants and I wanted to think through a pocket addition before the muslin.
With BWOF I like to add the seam allowance after tracing the pattern by marking my fabric. Last night I forgot to add 1.5 inches to the hem of the jacket front (on the right). doh.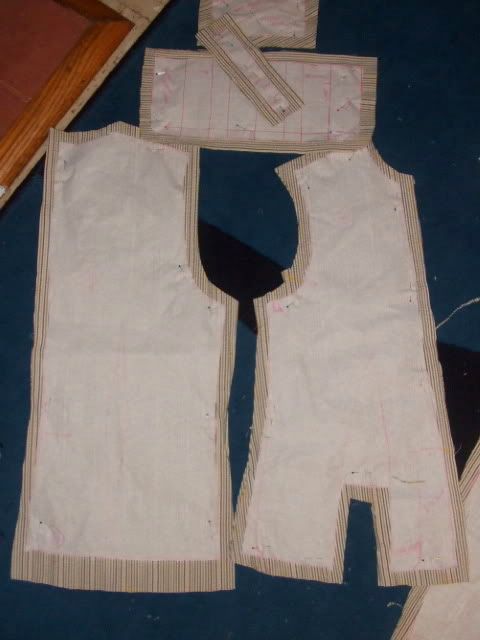 The last time I did this I shortened the vest I was working on overall and I rather hated it because it was too short. In theory, this is a short jacket anyway. I have just enough fabric to retrace the front. So, ummm, I might. But, I might not. Yes, yes, had I done a muslin I may have avoided this. But, I didn't. I feel some hem tape coming into this project.

I'm also going to conquer my two piece sleeve phobia. I tried a two piece BWOF sleeve five years ago and haven't bothered again since it was such an unmitigated disaster.

Finally, there are four pieces to the pocket. The main fabric, the lining, the band and the trim. So lots of new things to try this weekend. We'll see how much I actually get done.