I've worked up a muslin of Simplicity 4237. I thought I was going to add a fly front and just backed off. I need to learn to do them correctly and altering a pant to include them isn't the right time to learn. But, after Nancy sent me directions on how to, I did decide I should just own Power Sewing. How did we function before the internet?
I've got to take an inch off the back waist, cuz I've gots the booty.

The front's not bad. A few wrinkles that I suspect I won't notice or care about once it's in a fashion fabric and I haven't been running around the house in them. I did scoop out the crotch a little for come added length in there.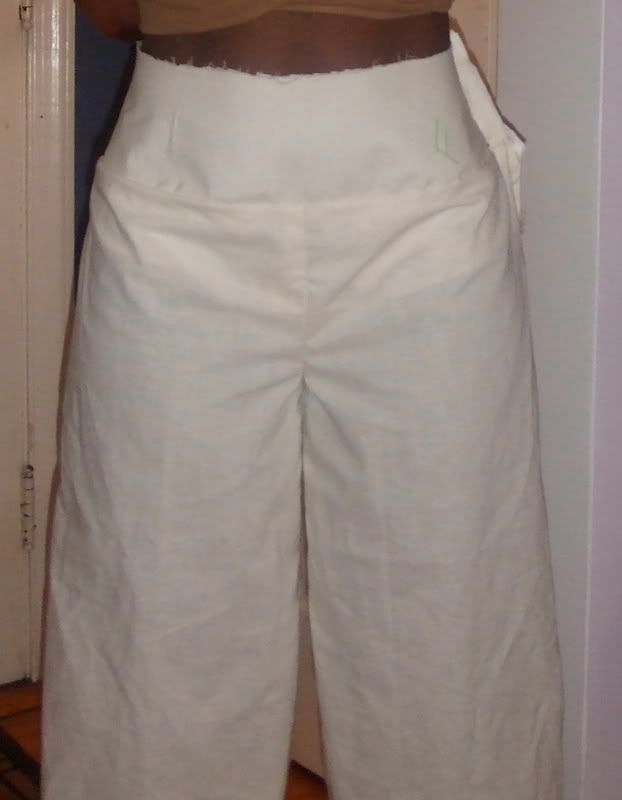 I'm going to try and get the pants, lining and back pockets cut out tonight. I'm off work Tuesday and Wednesday so plenty of time to put it all together.