You cannot be a black woman in West Africa and not feel that God created you to work with fabric. I'm not even joking when I say that. Everywhere you go women are working with thier hands to create fabric or clothing. For crying out loud, I saw not one but two different women carrying Singer hand crank machines on their head!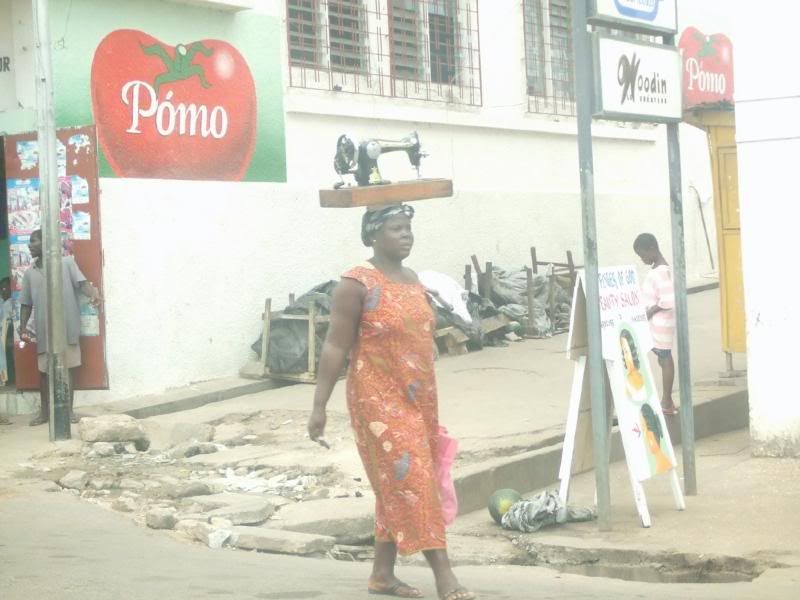 We took each block and dipped it in to the hot wax boiling over the clay pot fire. From there, we stamped our fabric. As soon as the foam hit the fabric, I could feel my companions mood change. They started smiling and laughing and enjoying themselves. I practcally did a dance just from being in the room.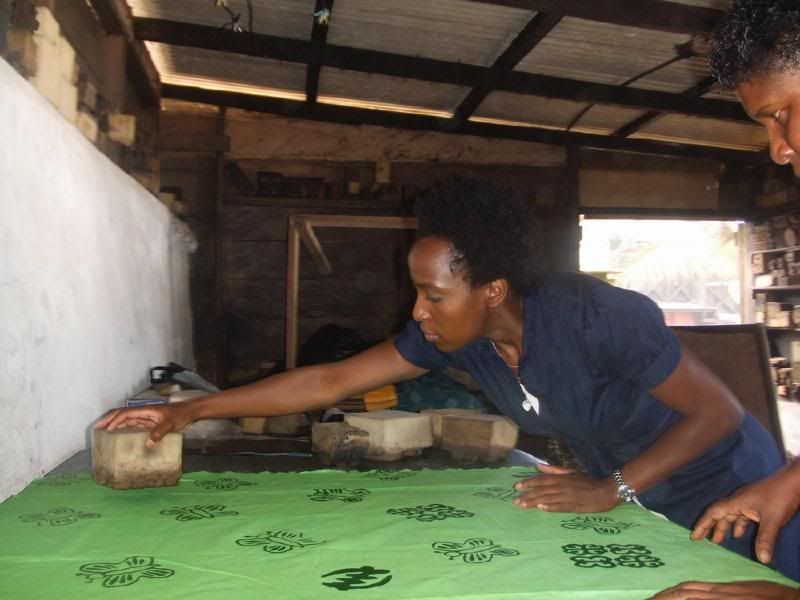 Then, the fabric sits in the sun so the colors can develop.
Once that is done, you put the fabric in boiling hot water to remove the wax, then cold water to set the dye.
I chose to use a Ghanian symbol for "Accept God" that and some butterflies in my normal Andes mint color combo of green and brown. I'm not sure what I'm going to do with this yet. I'm so pleased with how it came out and loved every moment of making it.