Church Ladies
On Sunday I attended a Presbyterian church service in Tema, Ghana. I figured it would be fairly staid and dull. Then, the church choir, resplendent in long choir robes with kente woven in, began dancing down the aisle. My co-worker turns to me and says "There is a Baptist church everywhere." And she was right. I felt like I was on the set of Sister Act.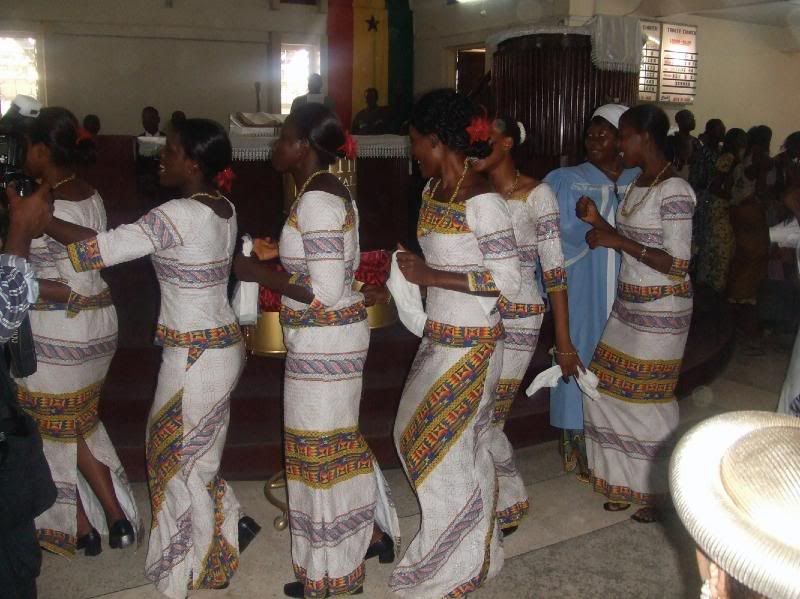 Earlier in the week, I went to a choral performance of Negro spirituals in a slave castle in Cape Coast by Morgan State University Choir. Listening to 'Wade in the Water' and "Swing Low Sweet Chariot" standing on the spot that thousands of slaves were crowded and shipped to England, the West Indies and America gave me chills and gave these songs a clarity I hadn't seen before. By the time the performance concluded I had tears running down my face. I won't get in to politics, race, colonialism and slavery here. But, I want to tell you that going to Africa changed my life. I see, feel, taste and explore things in a whole new light.
I guess I just want to say that I'm a changed woman.