Debbie Cook made a great point in the comments from yesterday's blog. She noted "Your friend's head is smaller so you need to alter the piece where it actually goes around her head, not up higher where the "style" (poof) is." Smart woman.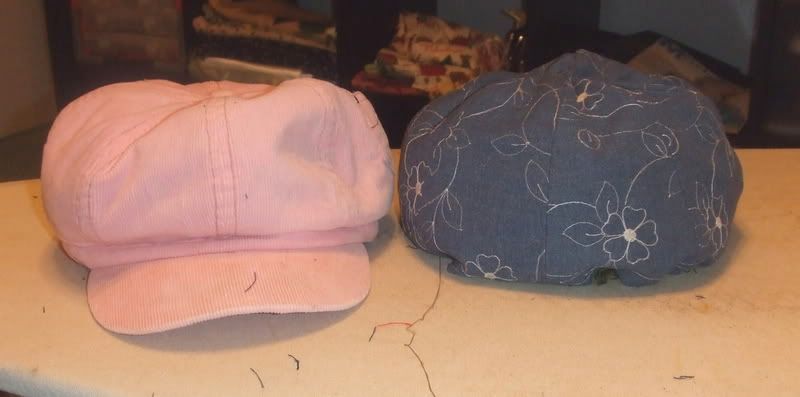 So, I made the additional two panels and added it to the hat. Then I went and re-sewed all the seams to make the hat smaller around the bottom — keeping the poof in the crown. Seemingly, saved — no more kippah. I will now leave it alone for J. to finish (In retrospect, I think each panel should have been interfaced).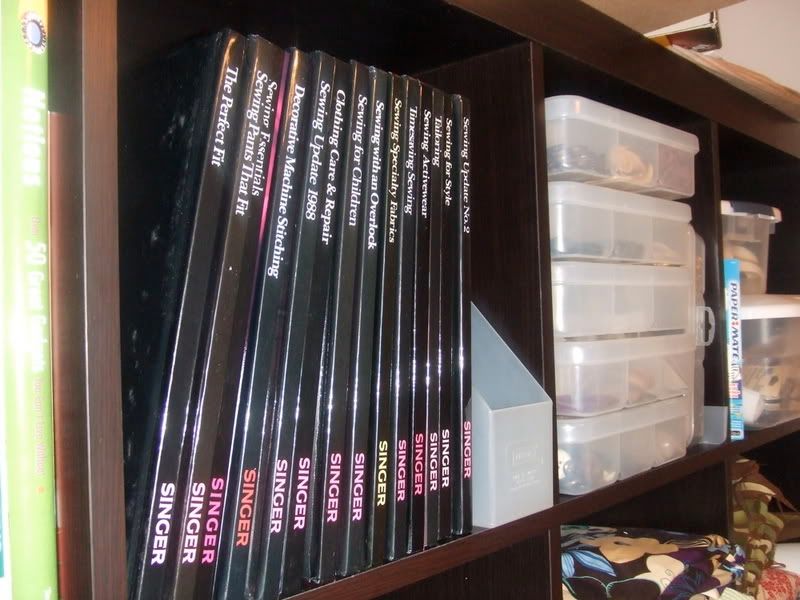 Today brought some great mail. After reading Carolyn's post of her sewing library, I purchased this Singer Sewing Reference Library from eBay for less than $20. So much helpful text here! You know, I've gotten more sewing books this year than I have in 15 years sewing combined.

Last night, I also cut out the fashion fabric (brown) to the BWOF 8-2007-111 cape. I'm currently reading up on bagging a lining (pale blue) and making welt pockets before I cut out the lining or start construction. There are about four of us over at the Burda English Yahoo! group who are working on it. Nothing like a sew-a-long to motivate (read: shame) you in a new challenge.
I think this covers sewing for a while. I won't get back to it until *maybe* Saturday. Too much going on at work. And next week we have some local elections and I've committed my time to helping some candidates.
But since I'm not known for being quiet, I'm sure I'll find something to write about even if I'm not sewing!