ETA: correct pattern number
Well, I'm 75% done with the BWOF cape, but I'm stuck, stuck, stuck on lining the jacket portion. So, I'm walking away for a moment.
Instead, I called Kashi at Metro Textiles and placed an order for some shirtings. I love the look of a striped menswear style shirt. Shirts are something that used to freak me out a little (the collars, the buttonholes, the cuffs). But, I like this feeling of conquering my sewing fears.
So my plan is to make the following shirts between now and spring. **subject to change as I am wont to do
The first two are from an October 2003 edition of BWOF
#112

#121 (Doesn't it seem like BWOF used to give you more photos of the garment details?)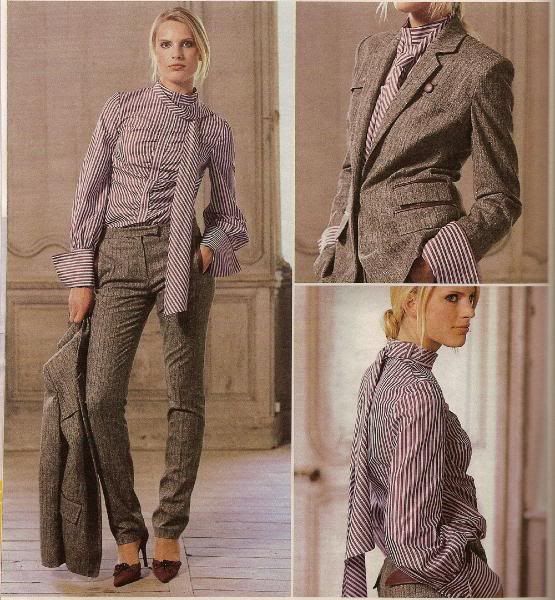 The next two are from the January 2007 BOWF.
# 105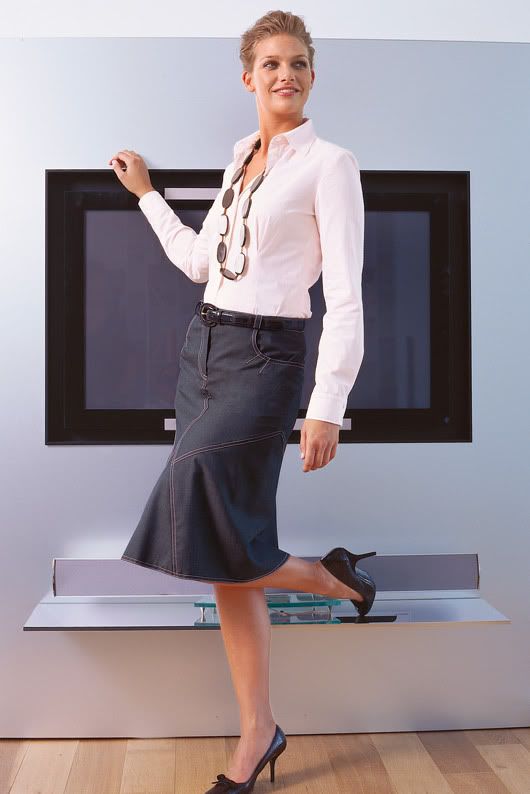 #102 (I do like those pants too!)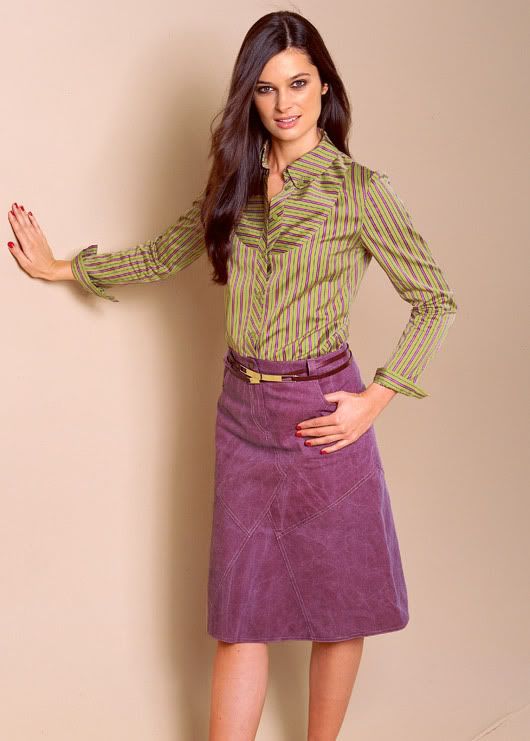 I want to make up #120 from the May 2007 edition. It should be a breeze since I made the dress version earlier this summer.

Finally, I like #108 from July 2007

I'll show you the fabric when they come in next week.
It's Rosh Hoshanna, the Jewish New Year. In honor of the fact that last year I had every single Jewish holiday off and won't be getting any of the seven days off my former co-workers will have this month, I took today off work too. So there.
L'Shana Tovah!