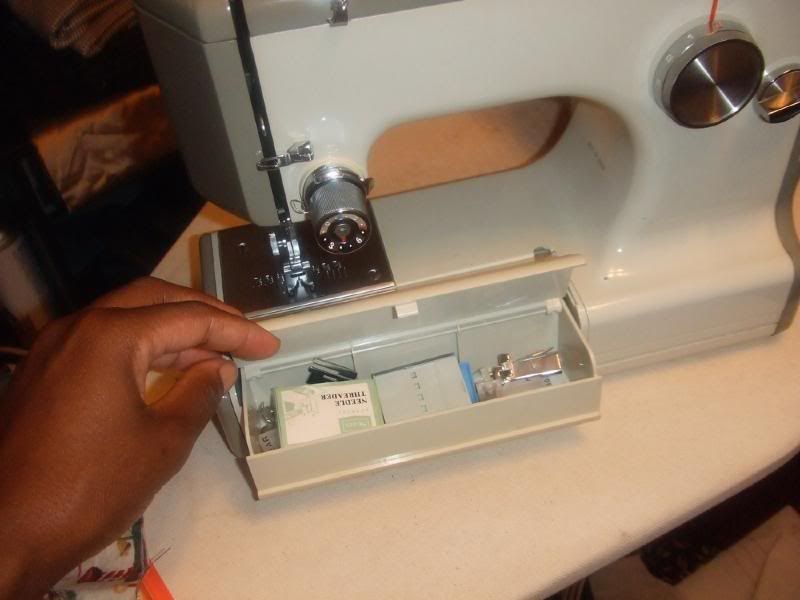 I love eBay. My new Kenmore 1040 was here when I got home. Sellers pitch it as the Featherweight alternative. It weighs 13 pounds or so and comes with a plastic carrying case with embossed flowers.
It has this cute plastic bump out to expand the bed… which also has storage for supplies. It makes a straight, zig zag, buttonhole and stretch stitch
It's a 70s era machine in two shades of green to prove it.
I spent all night cleaning and oiling it (linty, dirty and disgusting) and resolved to start covering my current sewing machines when not in use. Now, I just need a new belt for it. The one it had was not engaging the way it should. And I refuse to buy Sears' for $8.50 plus $8.50 shipping. The Dritz belt at Joann's was too big. And Home Depot didn't have the right size. I can feel today's internet obsession already….
So, I now have my backup, travel and buttonhole machine. Yippee!!