This weekend I first met up with Carolyn at Metro Textiles on Friday. There, I very excitedly showed her the orange silk dupioni that I was all set to buy. I thought this fabric would be fabulous as my ball gown. Carolyn took one look at it, cut her eyes and told me to put it back because I was going to look hoochie. And she was right. Don't worry. I found plenty at Metro to take home. But, nothing that day for my dress.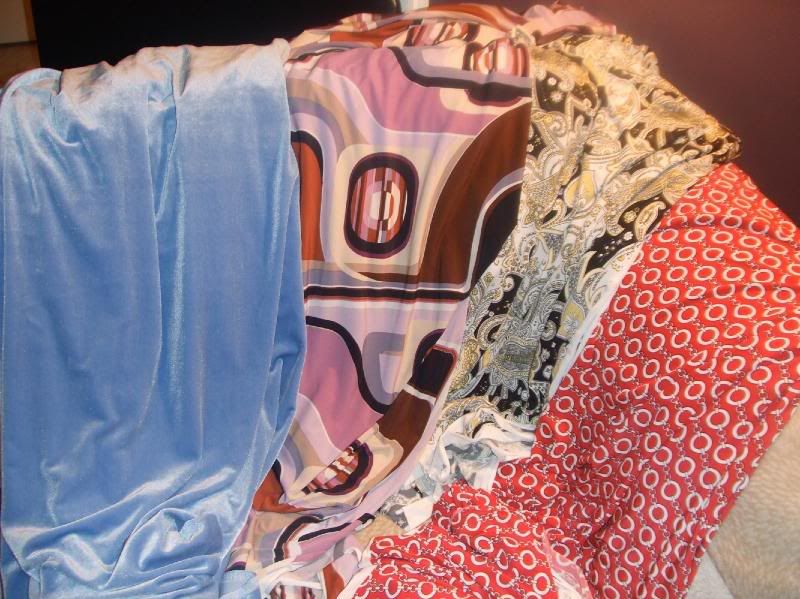 Come Saturday at 4:00 p.m. I was in an all out depression. I had a headache, I was hungry, I had cramps, my feet hurt, and I was lugging about 30 yards of fabulous fabric that were not for my dress. I was so irritable at this point that I didn't want to be around me.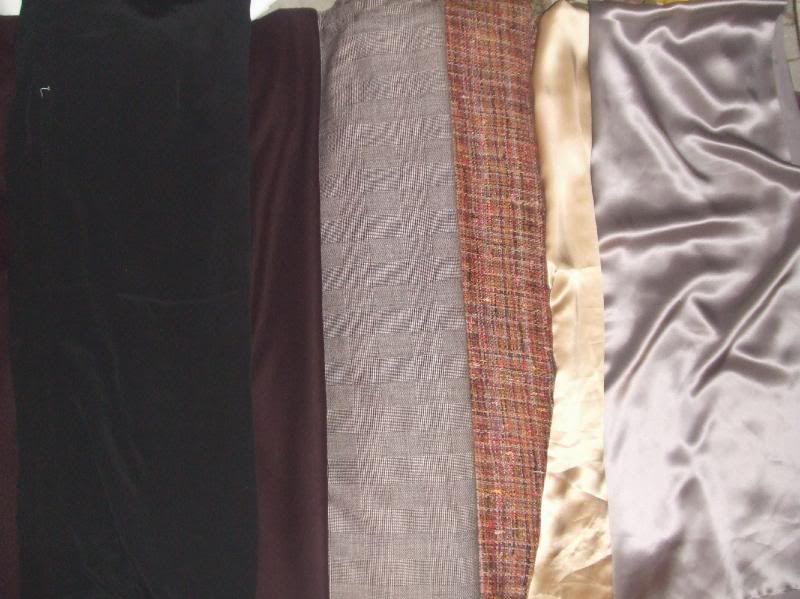 But then, divine intervention. Ok, not divine, but definitely a small miracle. Jodi B., ConnieB. and Nikki called to tell me to come over to 39th St. — they had found my fabric. Even better, they negotiated for me (y'all know I loathe the bargaining). And here's what followed me home.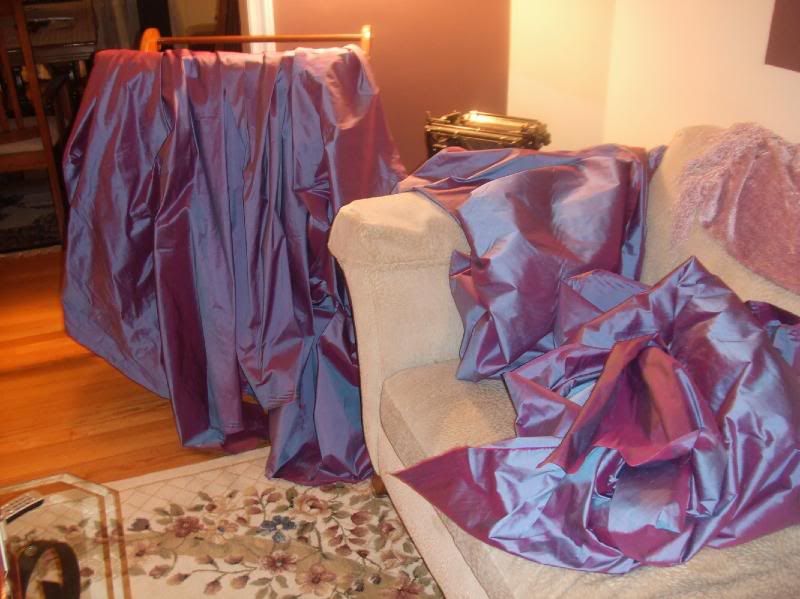 It is eight yards for a stunning silk dupioni with a wonderful soft hand. It's much deeper in person. It's an amazing cross weave with sapphire blue and lilac. Stunning. So stunning, I've left it on the sofa just so I can see it when I am in the living room.
I have far more to tell you all about the weekend (who I met, what I bought, what I ate and the things I saw), but I have gots to whip up another muslin today and cut out the skirt and skirt lining if I'm going to get this thing ready by December 4.