Hmmmm. Note to self: The wood paneled Baltimore basement has the 90s era Calvin Klein ad feel. Will return to taking photos in the living room.
I've got everything cut with the interlining and fabric thread basted. Today's goal is to make darts in the lining and fashion fabric (already line basted). But first, I thought I would show how the foundation garment comes together. It's actually pretty simple. I'm not sure what I was so freaked out over. This pattern is great because the foundation (inner corset almost) is built in.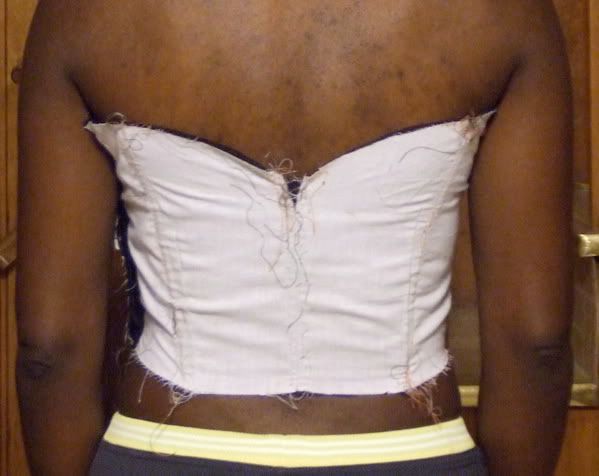 As I mentioned earlier, I made the foundation out of muslin interfaced with black silk organza. I pre-washed both. The foundation comes down to my natural waistline.
While you can make your own casing for boning, I chose to just buy pre-made twill casing from Greenberg and Hammer at $1 a yard.
I'm using a spiral steel boning that needs to be cut to the correct length with wire cutters. You can also purchase tips and apply them with pliers by crimping down. They are available pre-cut.
The boning fits easily into the casing. The casing is then stitched down along the placement lines. For this dress, the boning is applied along all the darts and center back seam. I chose to use my zipper foot to apply the boning/casing.
Really basic and easy. Thanks for the encouragement. And for those who don't believe, don't fear the boning!