ETA: Click on newspaper clip for story from Sun website
Hi Everyone!
Thank you again for the truly thoughtful things you had to say about my dress. Hearing such kind words from so many talented women makes me feel better about having to work today. Bah humbug.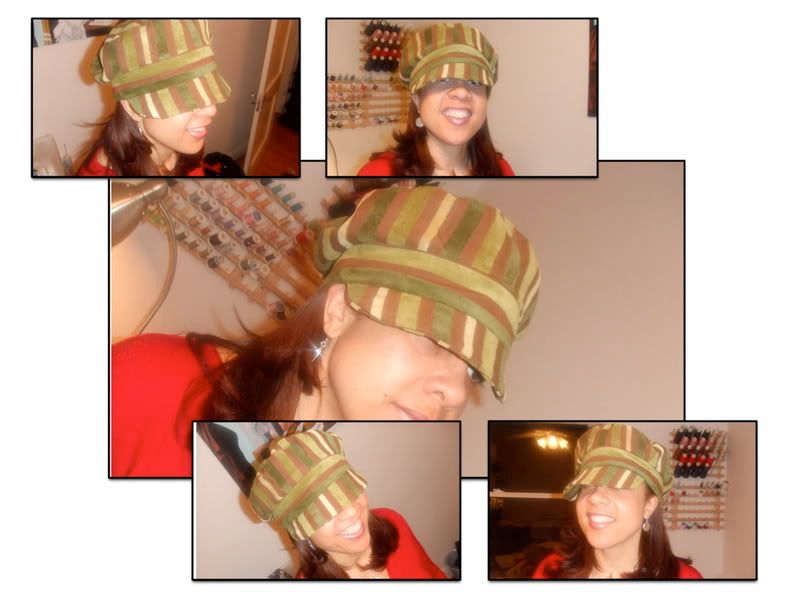 In sewing news, I've decided to make Christmas gifts for some of my friends and employees. I just about finished a hat (Vogue 8309)for my administrative assistant when Lady Voldemort dropped by last night and asked if she could have the hat. It looked so cute on her I told her 'yes' and I'll make up another for my admin. This version is made of an upholstery remnant I picked up last year. It's also the same fabric as a UFO I've got tucked away.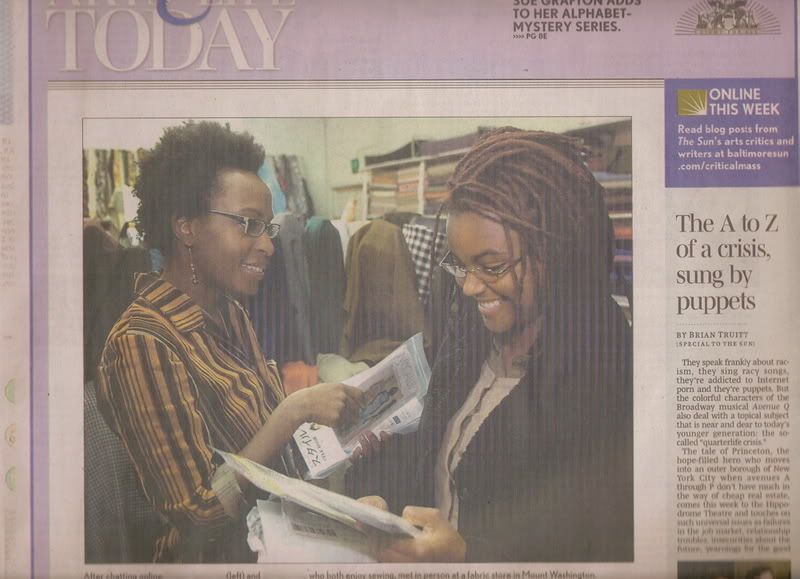 click on photo above for story
Also, Sewl Sista #1 and my forehead I made an appearance in today's Baltimore Sun (It was a baaad hair day. I had gone swimming that morning and was wearing a hat prior to entering the store. ugh). We met up at A Fabric Place on Falls Road here in Baltimore. The story is about platonic blind dates or friend dates.
Ok. I'm going to try and squeeze in 30 mins of sewing before I head off to work. I'm making two sets of the BWOF December 2007 pajamas for the girls in my office. One is heading home to Long Island next week and the other for Odessa, Ukraine on Wednesday. I've got to crank them out!