I finished the shorts that match the BWOF 12-2007-125 kimono pj top late last night. I had a major mess up with those (accidentally cut off the waistband — don't ask) and called Carolyn in Jersey looking for ways to save it. And she helped me save it. Yay!! I don't have a photo because I finished everything around midnight and took them to work for Anna today who leaves for Odessa tomorrow. She looooved them. At least she said she did!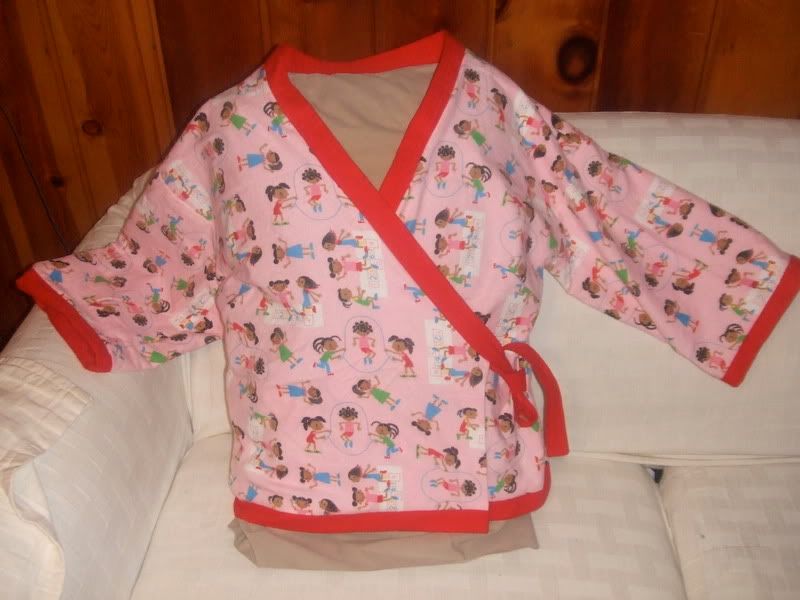 Now, this one is for my intern. Yeah, that's my pillow filling in for a dressform.
I adore this fabric. I picked it up at Joanns earlier this year for $2 a yard. Intern's last day is next Tuesday so I'll finish the matching shorts over the weekend.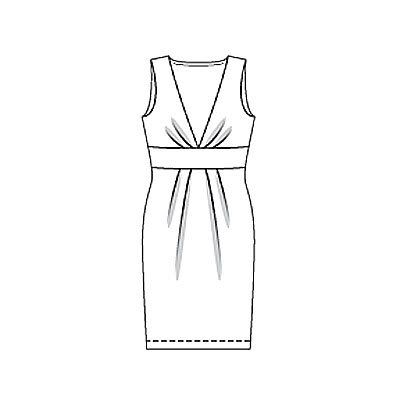 I'm also cranking through a plum sweater knit (fabric a gift from Carolyn) version of this BWOF from September 2007. I want to wear it Saturday night for a holiday wine and cheese party.
Between this, a quilting lesson I'm giving on Sunday and a hat for my admin, that's my sewing for the next week!