I easily finished up BWOF 9-2007-121 today. And have time to post it since my party companion is late. *ahem*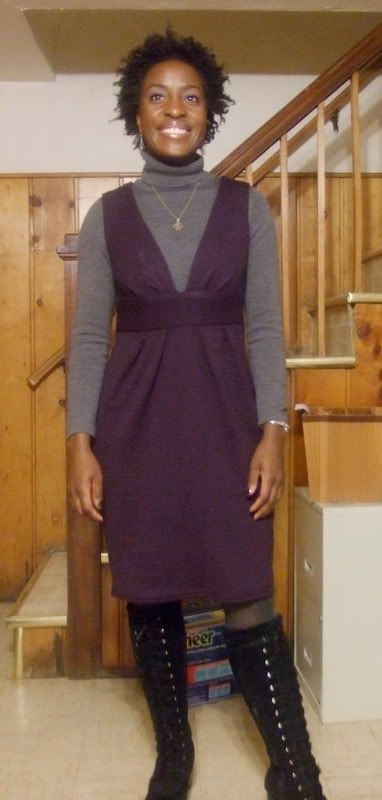 This is a lovely sweater knit courtesy of my shopping trip in Carolyn's fabric closet. Thank you Carolyn!!! You've gotten me to start my SWAP! The boots were bought two years ago in New Zealand. They are calling for snow or some such nonsense tonight.
It's also my second go-round with this pattern. Originally, I made it up in a pink, grey and black stripe.
Tomorrow, I finish the shorts, make a hat for the admin, and give a quilting lesson.
Christmas party calls!