It appears the Traum tracing wheels are sold out on eBay. Keep hope alive! They are always popping up. Also, I want to reiterate that the Clover tracing wheel does 1/4 inch increments. So 1/4, 1/2, 3/4 or 1 inch are the seam allowances it gives you. Unless you bend / warp one of the little wheels. Or, just use a different seam allowance. 5/8 is a general guide and certainly not the RTW garment industry standard. But, they both make tracing much easier. I never could just eyeball it.

---
I had to spend the last few days in Washington DC. The *best* thing about DC is that I can hang out with
NiceGirl
(Who makes being a vegetarian palatable. She made the yummiest butternut squash and carmelized onion tart for dinner). The second best thing is that I always make a
G Street Fabric
run.
I was very, very disciplined this time. Why? Because I'm going to LA in March for West Coast Pattern Review Weekend (for which I could not be more excited). And I think I don't need to buy any fabric between now and then.
So what pray tell
did
I bring home?
First, it's Olfa who makes a rotary cutter arm for adding seam allowances.
I know they are discontinued but available online.
Second, I found this 'basting' thread. Tany uses a
special
thread
to thread trace her patterns and I'm hoping this 100% cotton will have similar properties.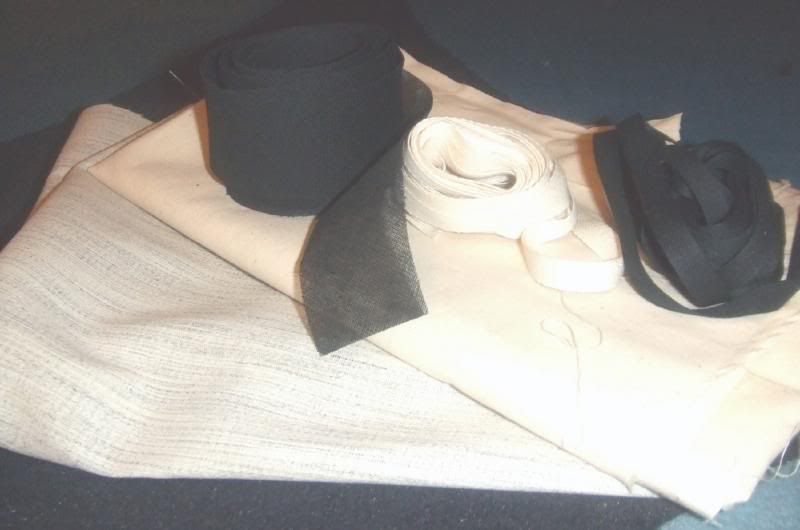 Fusible hair canvas, twill stay tape in natural and black, Wiggan bias interfacing and sturdy craft muslin. Yeah, that's right baby…. I'm making a tailored jacket! Which jacket? I'm not sure yet. But, tailored jacket is a sewing resolution for 2008. And it better be the best jacket ever because the hair canvas cost more than my fabric!
Zippers. Because I hate going out just for a zipper. I want to make up some pants this season. Perfecting the fly front is also on my sewing resolution list.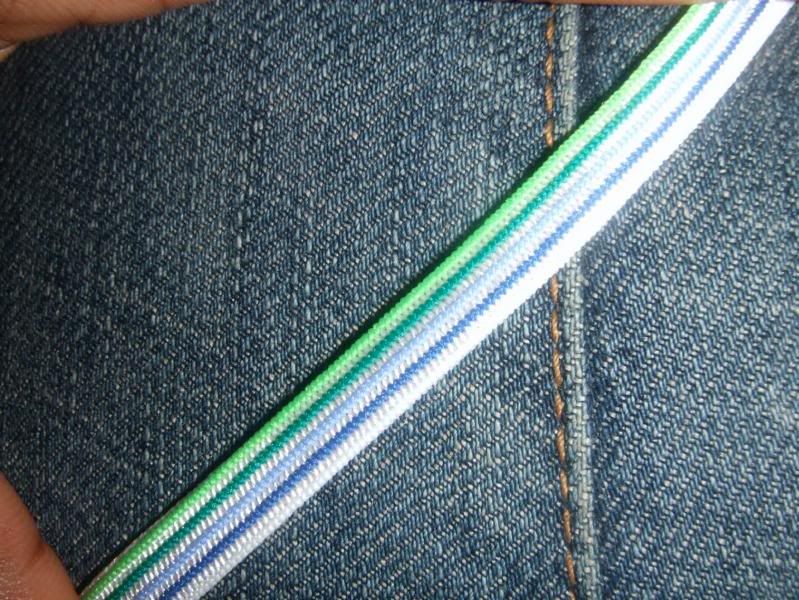 Multi colored and black foldover elastic. The black foldover will be used for binding a new Hot Patterns Cosmopolitan. The multi was too cute to pass up. Oddly enough, the black was twice as much ($1.80 a yard) as the multi ($0.55 a yard).
Alright. I'm off to do a wee bit on my yoga pants, of which I've only cut out. I've done nothing else to them since Sunday. When I get the pants made, I'll show you my next two projects.