I've gone to Christmas brunch, come home and napped and now I am back to the sewing machine.
I have a Euro-Pro 100-546 serger. From the first day, I have had a love/hate relationship with this machine. When it works, it works brilliantly. I bought the serger on a whim from the Home Shopping Network five years ago (hey, they broke up the payments over three months). The first night, I serged over needles and damaged the knives. HSN didn't have knives and couldn't tell me where to get them, no one I called had serger knives for Euro Pros. Finally, I found a number for Euro Pro headquarters in Quebec, Canada and called and ordered from them. I got the wrong blades three times in a row over two months. Finally, I mailed my old blades back to them with an IRATE letter and got two new sets. The last of that set died two weeks ago and I've ordered two new sets for $76. I'm still waiting for the blades.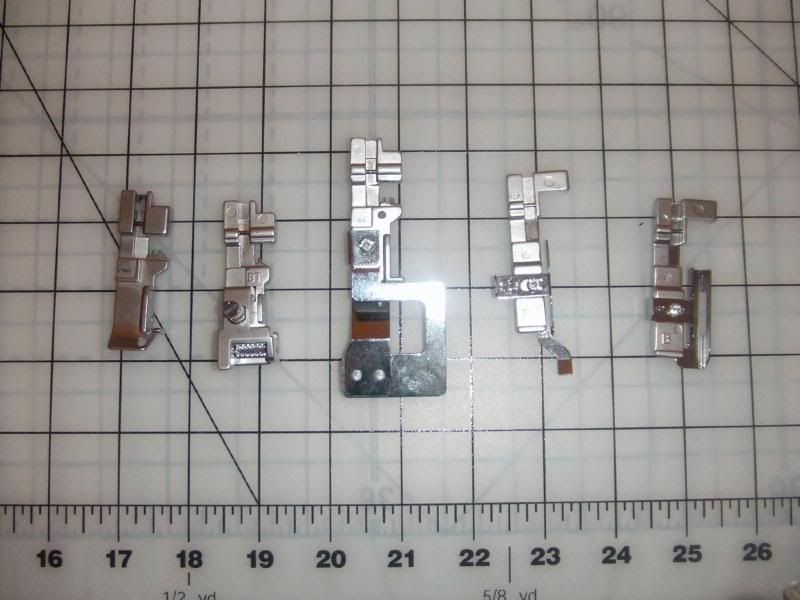 At any rate, HSN was getting rid of serger attachments and I picked up five for $20 a few years ago. An elasticator, bead / sequin foot, ruffler / shirring, piping attachment and a blind stitch foot. I've honestly only used two in the last few years — the ruffler and piping foot.
I decided I wanted to pipe the waistband of the May 2007 BWOF dress to mimic the waistband middle line and the border of the skirt. But, not the bodice sections. So, out came the old piping foot.
Today, I love my serger.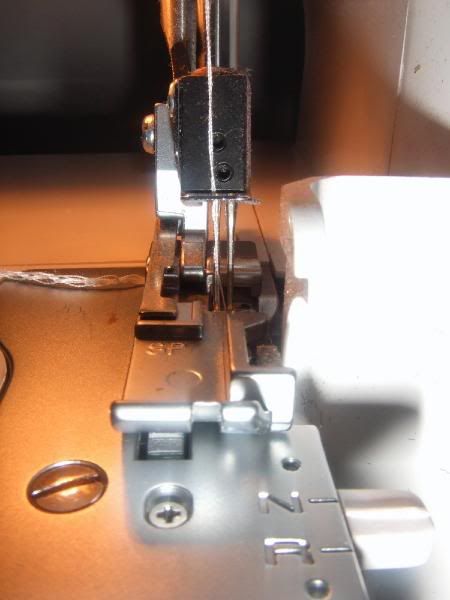 The piping foot has a groove for the piping to pass through. You sandwich the piping between the two layers of fabric and pass it through your serger. Then, you adjust the width and length of the stitch.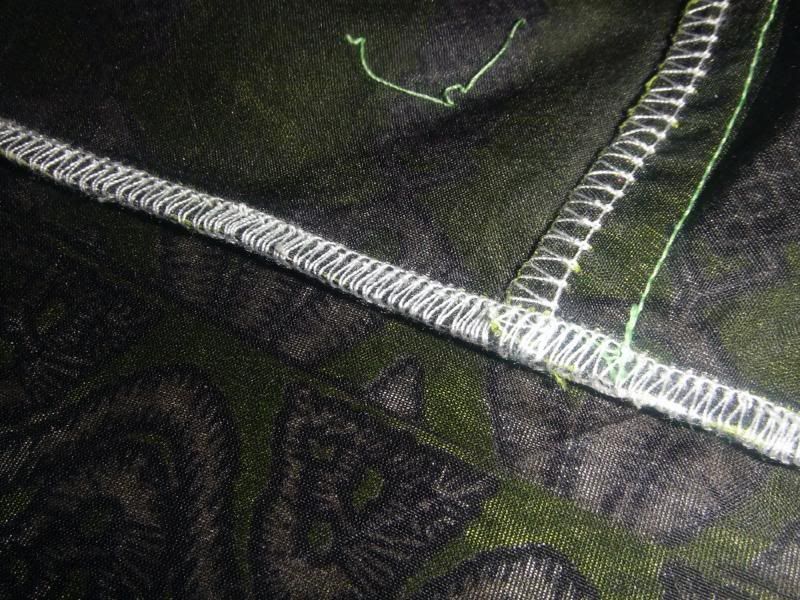 It cleanly sews and finishes the piping in one step. Now, I go all out and don't baste in the piping first. You probably should. But, that's just how I roll.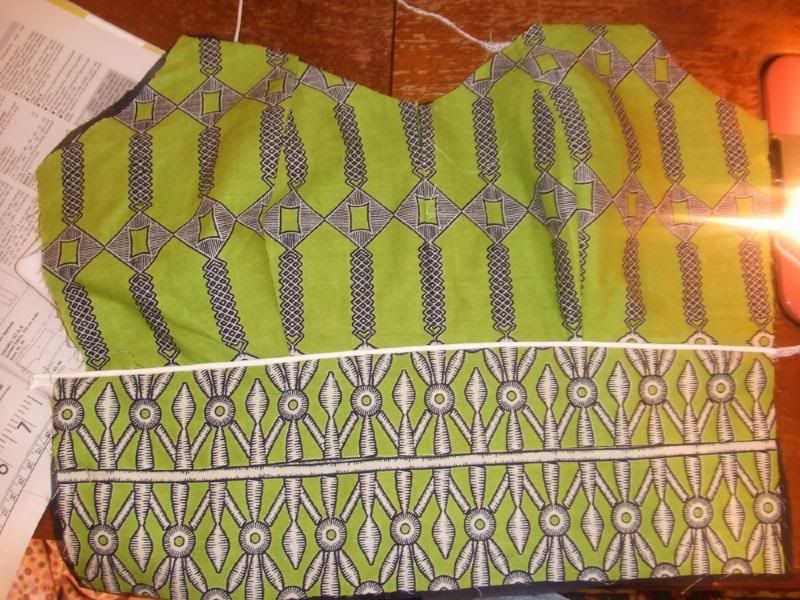 I'm basting the skirt pleats tonight and hopefully assembling the skirt front and back. Tomorrow I should get the second part of piping done and assemble the lining over the weekend. I might pipe the top too, but I want to do a final fitting first. I have a feeling this one is going to be snug.

And, I keep a picture of the threading of my serger in my sewing room. Sometimes, the threads break and I've got to re-thread. Rather than *just* trial and error, I check out the photo for a quick reminder of what thread goes over what thread.