Here's what's really really cool about Panama City. At one mall, four differnt fabric stores. For me, I have a Joanns about 15 minutes away, and two indies about 30 minutes away. Imagine a world where there are four fabric stores (and this doesn't even count the notions store) in one mall.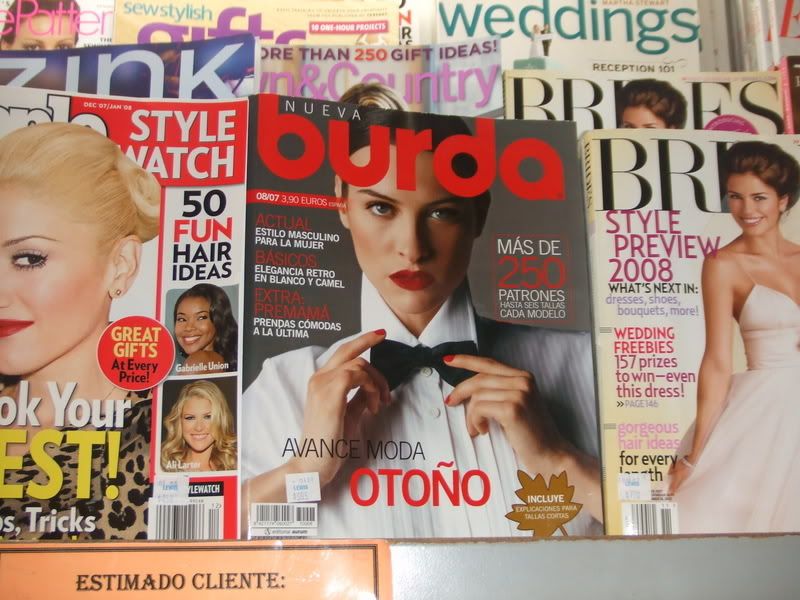 I also found a Spanish edition of Burda World of Fashion magazine. It's the August edition and new to thier shelves. I took a peak inside and see that the Spanish edition still has beauty tips and recipes. What's up with that? I also noticed that the directions on the pattern come in Italian, Portugese and Spanish. I think ours are German, French and English, right?
Back to the fabric. I wouldn't say there are fantastic bargains to be had in Panama fabric. Polyester is prolific at low low prices. The 'good' stuff is pricer than at home. They promote Guartamalen cottons and fabric from the US, Italy and France. But, fabric shopping on vacation is about getting your fiber fix and finding your souvenir.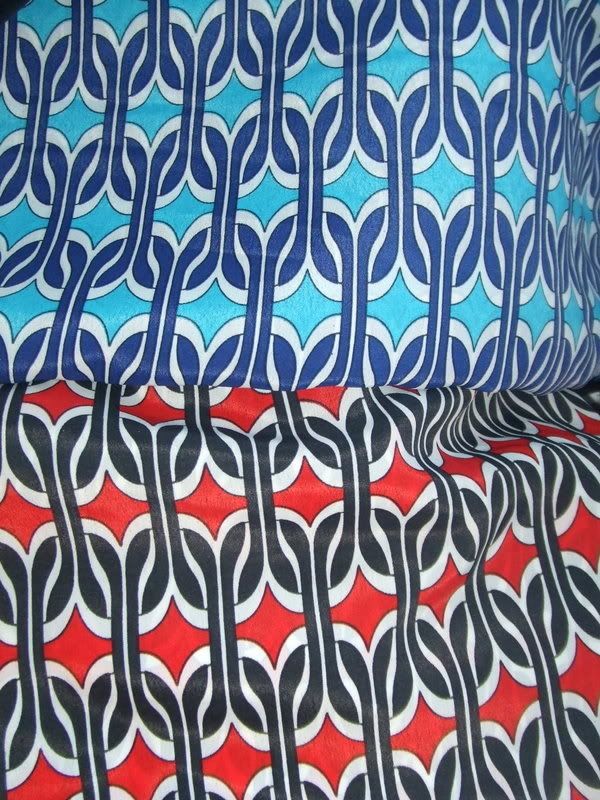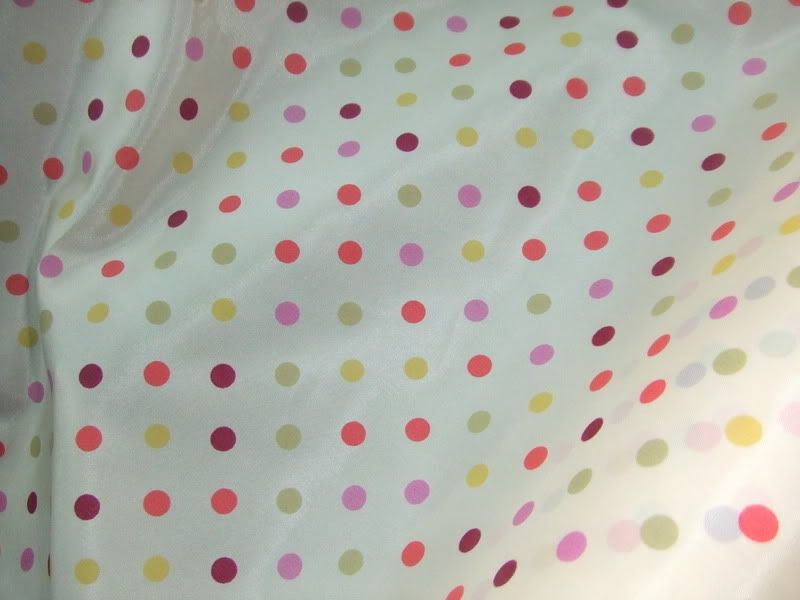 I'm really excited about these three! I squealed like Bobby Hill when I saw the print on the left. Even my mom recognized it as my
Gorgeous Fabrics print
. The ones on the left are a sheer poly something. They need a wash to soften some (I hope). Will be great as a funky big sleeve summer blouse. I got three yards of each at $1.50 a yard. The polka dots on the right ($5 a yard) will be the lining for my tailored suit that I'm going to start when I get home.
Claudia (above) did my measuring at cutting. I've been wanting to add more yellow to my wardrobe. Also $1.50 a yard. If you've ever been shopping in New York, the stores are stacked just like that.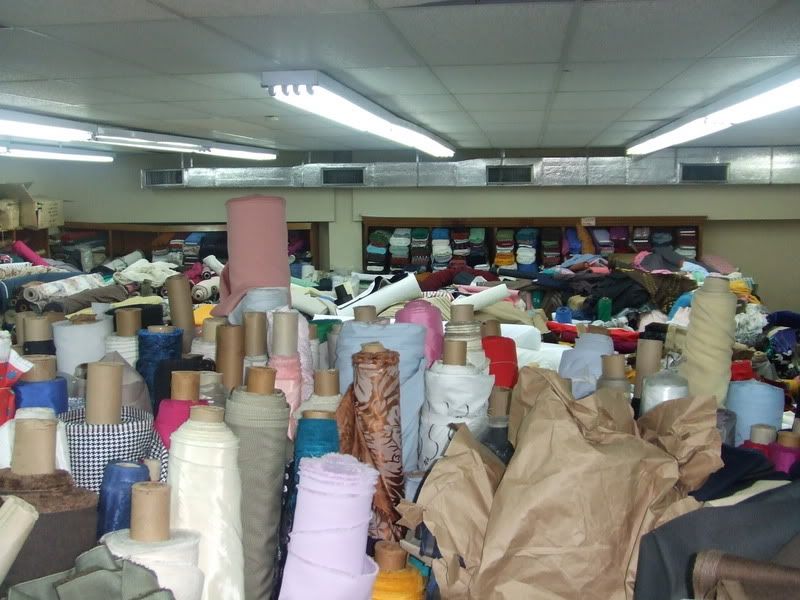 I fell in love with these buttons. I didn't buy any because they came in about six different color combinations and I just could not commit.
As I mentioned a bit earlier, there is a seperate store for notions. Zippers range between 50 and 75 cents and ribbon a quarter to 50 cents a yard. We were in a huge hurry today or I would have bought many many zippers. Gutterman thread also at $1 for the medium size spool. Next time I'm coming with a list of the colors I don't have!