You remember when you were a kid and at church they would give a 'mission story'? It was always set in some remote part of the world where there was no church and folks were meeting in metal sheds? Or your church was organizing a mission trip to someplace where they were building a church? Well, I went to that church today.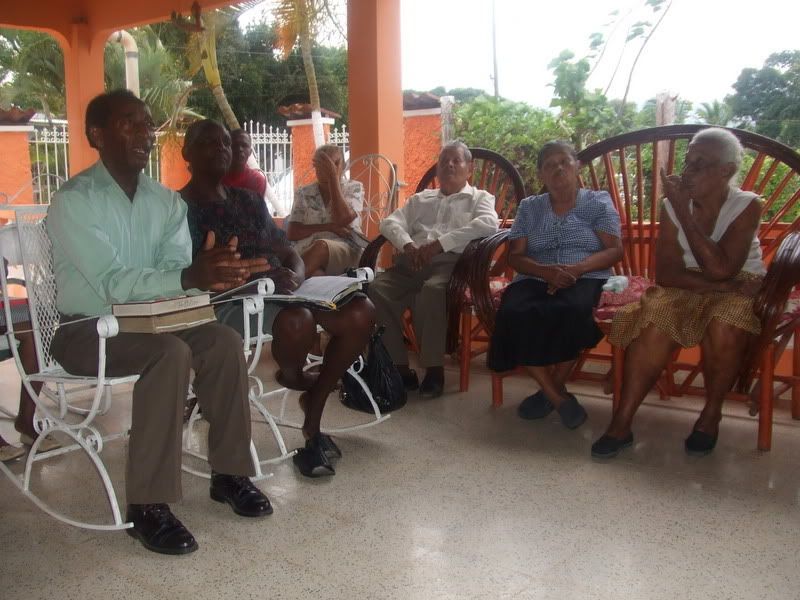 My mom's church meets outside on the porch of a church member. The house has no running water and lights were supplied by lightbulbs plugged into extension cords that dangled from the ceiling. They are saving up the $6,000 needed to purchase land for their own church.
There were about 25 members there today and one bilingual person. Hermano John translated for a solid three hours.
My mom purchased a bilingual bible with the thought it would help her Spanish. I did the scripture reading today in Spanish. Have no doubt in your mind that I butchered it something awful. But, I figured they could follow along just fine.
I was a little slow to photograph the highlight of the morning. During song service a herd of cattle was making its way down the dirt road the house backs.