A few months ago Sigrid kindly offered to check into the purchase and shipping of the Netherlands' Knip Mode (pronounced K-nip) for me. Shipping was shamefully expensive, about 21 Euros/ $31 USD (darn the ever-sinking US dollar and reduced buying power!!). While she figured she could squeeze six or seven into one package, we both felt $100 for six untested magazines was steep.
Then last month,
Isabelle
had to go and post about the
February
Knip Mode and re-whet my appetitte.
Ephiphany
. I knew someone coming to Baltimore from the Netherlands!! A few emails and days later, Sigrid,
the ROCKSTAR
, drove the Knip Mode over to him and now it's in my hot, sweaty little hands. Tonight, I
Y
Sigrid.
I am in love with these jeans. Okay. I can't really wear this skinny a jean, and I'm scared to actually make a pair. But, I am 100 percent in love with the sheer volume of detail that went into this pattern. I am telling you, American patterns just don't give you this level of RTW detail!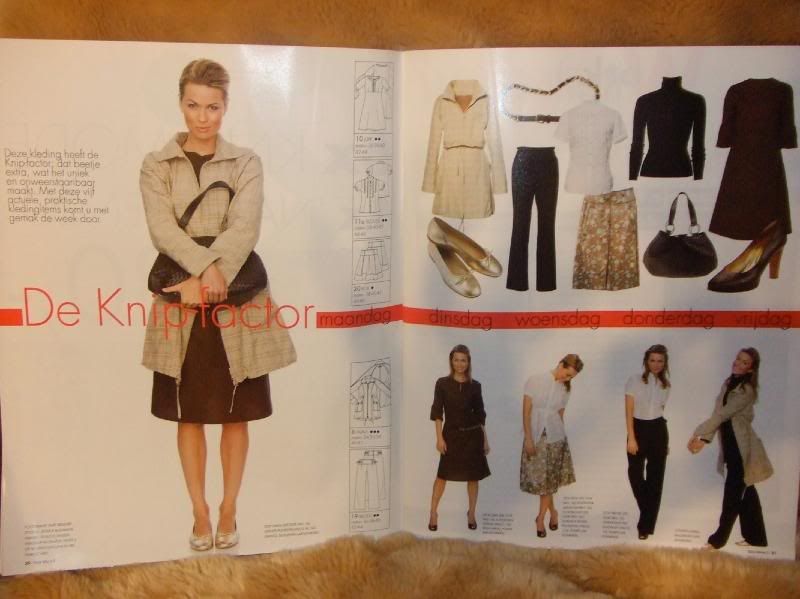 And how Lucky Magazine is this? They show you how to wardrobe five different patterns from the magazine!
I've decided that International Pattern Magazine Love is insatiable. Luckily, I made such a big deal about Knip Mode at tonight's meeting that about three people who travel back and forth between Baltimore and the Netherlands offered to start muling it across international waters just to shut me up.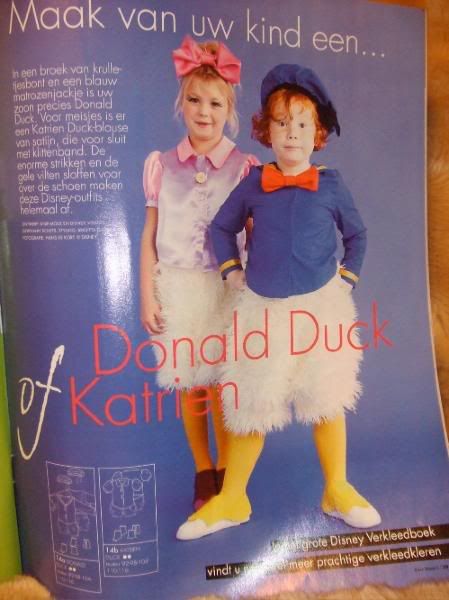 How cute is this? In the Netherlands, Donald and Daisy Duck, are Donald and Katrien. Doesn't that adorable red headed kid look like he got suckered into this modeling gig?