I'm taking the Build a Better Blouse class on Pattern Review which starts next week. The plan is to use the 1-2008-106 tuxedo blouse from Burda World of Fashion.

When the previews for the January edition went up, I knew I wanted to make the kooky double cuffed shirt below in a red, black and white stripe I had. Luckily, both 105 and 106 are the same base pattern, so getting the fit right for one will solve the other.
Over the weekend I worked on a wearable muslin of #106 and am 75% done. I have about 20 more buttonholes to make and sew on 32 buttons. I'm not exaggerating. The pattern calls for 32 buttons total.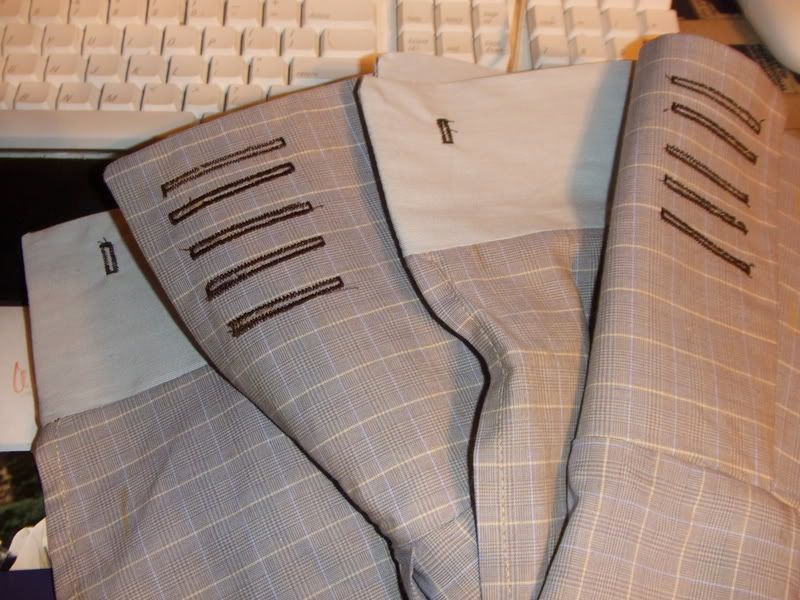 It may all have to wait until next weekend. Making these 12 just about wiped me out today.