I am not good with math. And I don't mean that in the "Oh, hee, hee. I'm just a silly girl and I'm not good with numbers. hee. hee. I like chocolate. hee. hee." I mean that in the slight panic I fall into when asked to figure out something that involves numbers. I'm ok with that. I'm plenty good at other things. I just double check everything and speak slowly when giving answers.
But, this not being great with math has been a bit of a struggle when it comes to figuring out my buttonhole placement. I'm horrible at working out these things. i.e. "OK. I have 10 inches of center front, 7 buttonholes to make that are vertical and buttons that are 3/8 inch long, how much space do I need in between each one?" It's one of the things that kept my away from woven blouses because the buttons never came out straight or where I wanted them!
Enter four simple things that changed my buttonhole life.
#1. Actually marking the center front and fold line. Yeah, that's right. I used to just eyeball it.
#2.. Not marking the actual buttonhole placement from the pattern. Now, I mark my bust point (is that the right word?). This is where the fronts cross over my bust and would gape if not for a button. From there, I use #3
#3.
The SimFlex buttonhole or sewing
gauge. There are no words for how much I love this thing. Just figure out how many buttonholes you need and open the gauge. The gauge will spread and you can mark the remainder of your buttonholes equidistant. For the current blouse, I marked all the 'middle' buttonholes.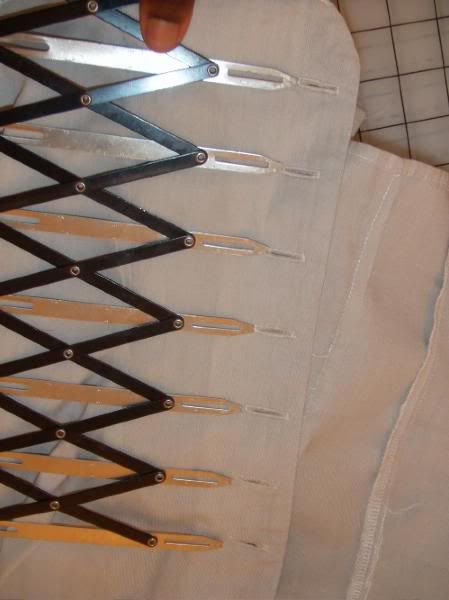 For horizontal buttonholes, place the pin all the way to the right.
Mark on the
right
side of the
button
side.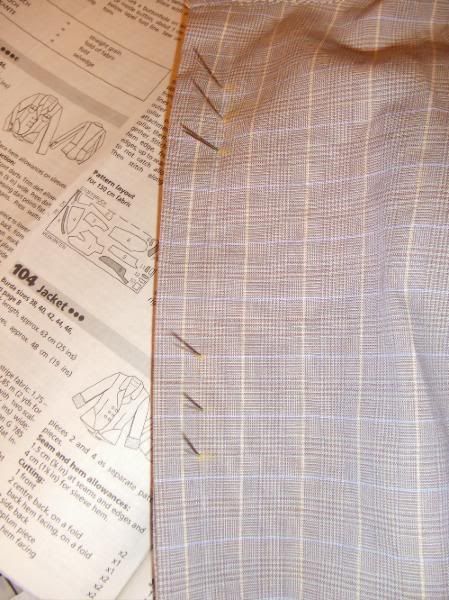 Attach buttons (ok, this is the sleeve cuff not the front I've been showing. I was sewing 1.5 inch buttonholes down the front of the blouse at 1:00 a.m. I just had to make myself stop. Buttons can get done later.)
---
And lest ye think I've forgotten about the dress formerly known as the Panama Dress, I haven't. But, it's in UFO waters. I had an invisible zipper in, but it broke. I now need to put in a regular zipper (piping was too much for invisible zip) with a center application. I haven't done that since 1994. And it's winter. So, it might wait until I can actually wear it. Or I get up my nerve to tackle a center zip.
Looks sad doesn't it, just hanging there wanting to move from the door knob to the closet.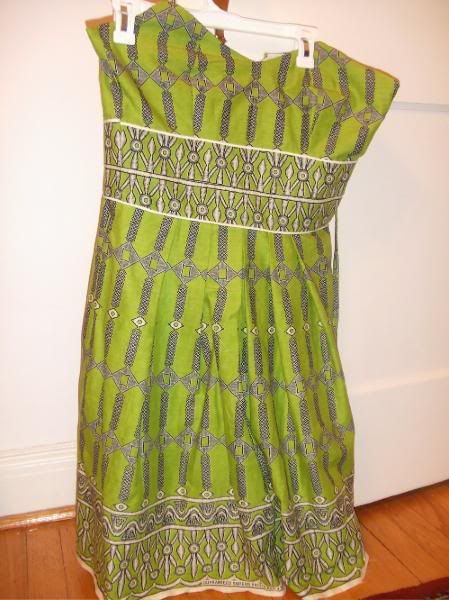 ---
I'm still working on the blog re-design. It's not quite where I want it, but getting closer.