Here's what I've been ironing on the last three months. Yeah, just the thin poly batting on the ironing board. How did I get to this point? What happened to my cover? Well, let me tell you.

Last year I bought the European Ironing board (like the link but for way less and with a gift card ) from Target. I thought it would be great to have the increased pressing space, iron rest and the pull out sleeve board. European readers, are your ironing boards actually this big or have I fallen for an American marketing ploy? This one is about 18 inches wide and 55 inches long.
After a few months the ironing board cover was sticky with interfacing resin and yellow with waxy tailor's chalk. I washed it and it promptly shrank in half — in addition to shredding. When I went online to look for a new cover, I saw they cost over $30. Pshaw.
I read in one of the Singer Sewing Reference Library books that wool batting was a great pressing surface because it retains heat and steam well. A quick search for wool batting took me to Stitcher's Guild where I read this interesting post. One poster said an old wives's trick was to use old Army or wool blankets as the padding for a pressing surface. (Ooooh!! The entire lot of Singer books on eBay right now and here.)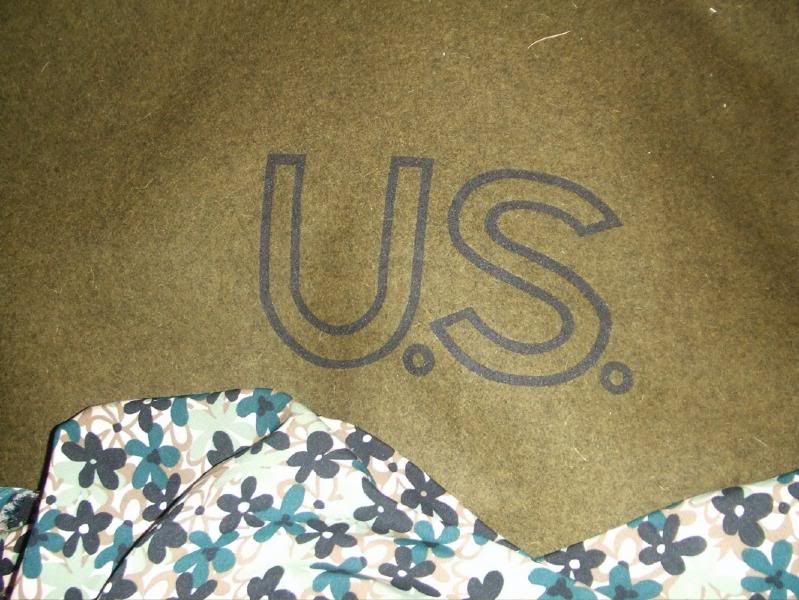 I first asked my mom The Colonel for her old blanket and she told me she had to turn it in at retirement or get charged for it. My dad still works on an Army post and he picked up a US Army blanket for me (new). 65 percent new wool, 35 percent reprocessed wool, olive green and made in Rhode Island for about $35 dollars. You can also get them at hunting and camping stores too or find them used.
I used the original thin poly batting as a guide and added about a one inch seam allowance. You'll be shocked to know that even the batting had shrunk since the original purchase.
I then used the blanket to cut the cover, adding another inch, from some $1 a yard twill cotton from Joann.

Why do I think I love my serger? I used this foot called an elasticator. This foot applies pressure to the elastic — stretching it as it stitches.
So I was able to stitch the elastic to the cover and have a neat edge when I was done. This was my first time using it. I think I like it! Seems like this is what I would want for sewing up a swimsuit or lingerie.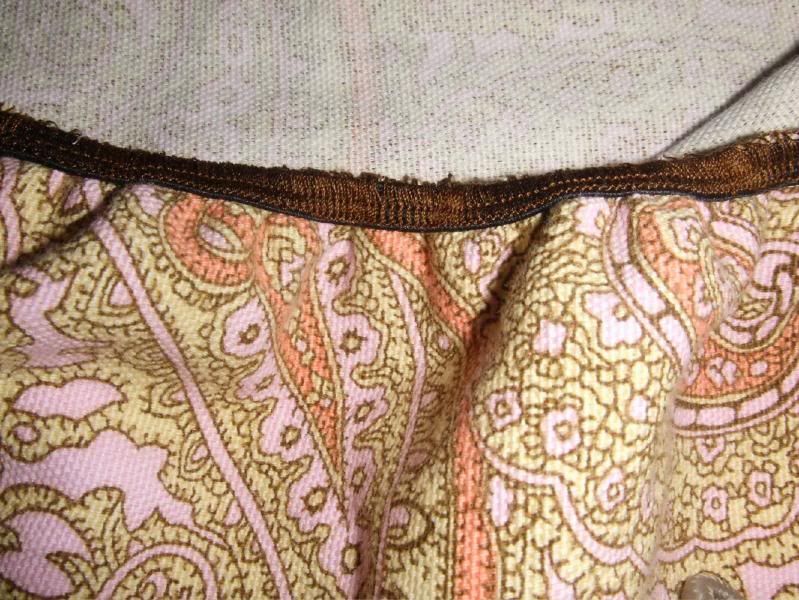 Here it is on. It's much thicker than my previous cover and quite frankly a lot prettier. Those Europeans really are on to something.

And here's how it looks underneath.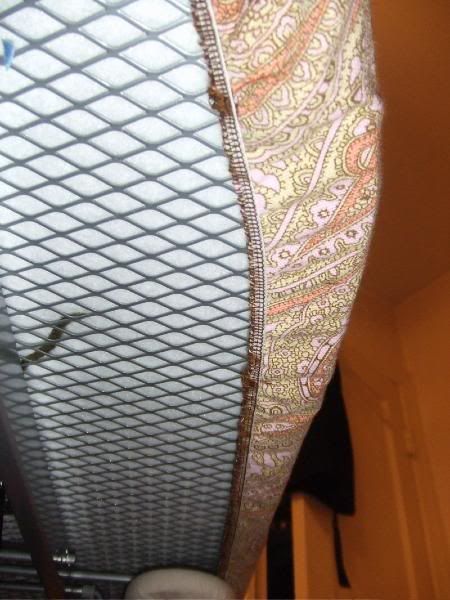 I'm pretty pleased! I will be making another one eventually. The fabric I used isn't the greatest quality. I'd like to use a sturdier canvas. But, this was perfectly fine for a test run.
All told, it took me about 30 mins. The wool is great. It's already washed and kind of felted to it's washing machine safe. Plus, I have enough wool left over for two more ironing board pads should the need arise.