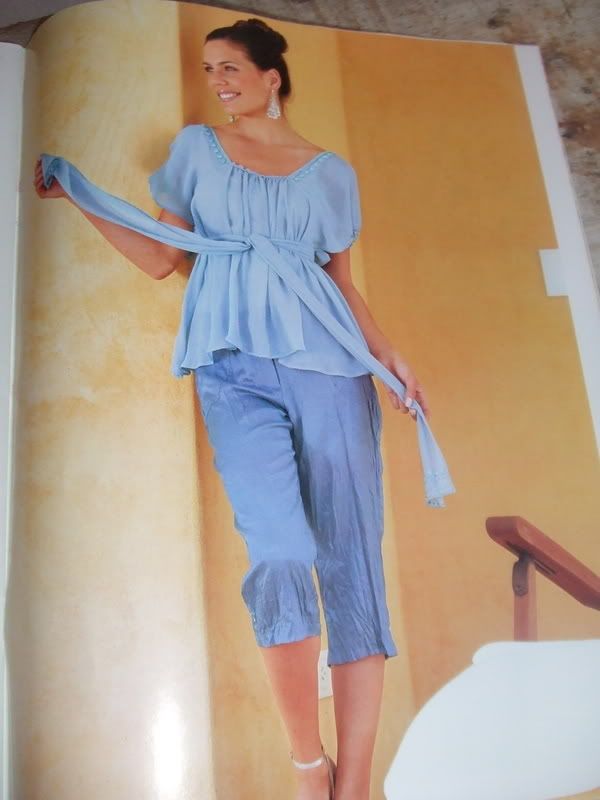 When I flew in on Wednesday around 3:00 p.m. my mom picked me up from the airport and took me straight to the mall for food. Given that I'd been up since 4 a.m. and served two packets of pretzels and a cup of OJ, I was ravenous.
At the mall we went into a discount store that had a little magazine stand. There, I found Threads, Sew News, Butterick Sewing magaine, loads of things on crochet and knitting and finally this:
Moldes Pasa a Paso
(mold — like pattern?, step by step).
A monthly, this is No. 3 of 2007. I see from the website that they are at No. 8 in December. Published in Argentina, it's just $1.75 US in Panama. There are 30 patterns in the magazine that range from one button of ease to three buttons. It includes blouses, skirts, dresses, capris and some pants.
Like BWOF and La Mia Boutique (an Italian pattern magazine I'll review later this week), you must trace out the patterns. Unlike BWOF, things like 'center front' 'on the fold' 'zipper' are not in multiple languages on the pattern page.

There is a simple skirt I will try and trace out for my mom and her friend to construct. It's not a *fantastic* magazine, but has simpler garments than Patrones, trendy as Burda World of Fashion and way cheaper than both.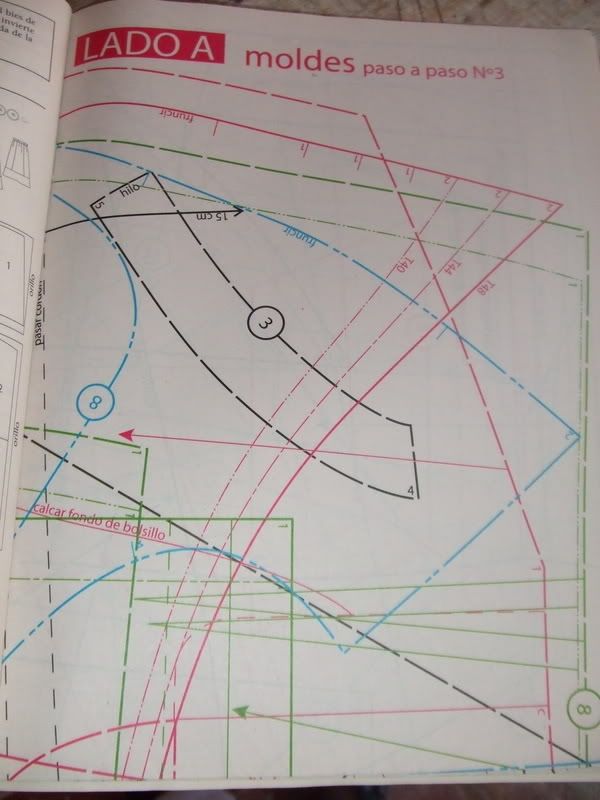 But, there seem to be some helpful hints and 'secrets' on one page to help with construction. Like Patrones, the sizes are every other, 38, 42, 46 and 50. So, if you are in between, you have to guesstimate in your tracing.