Earlier this summer I spotted a photo of Meghan Markle in a hi-lo hem linen shift. It seemed to fit my Covid wardrobe which is mostly bra free, breathable and shapeless dresses. I turned to Instagram for a pattern and my girl Carolyn came through with suggesting OOP Simplicity 1621 (check her versions at that link).
The pattern is very simple but I still made some changes to fit and suit me best.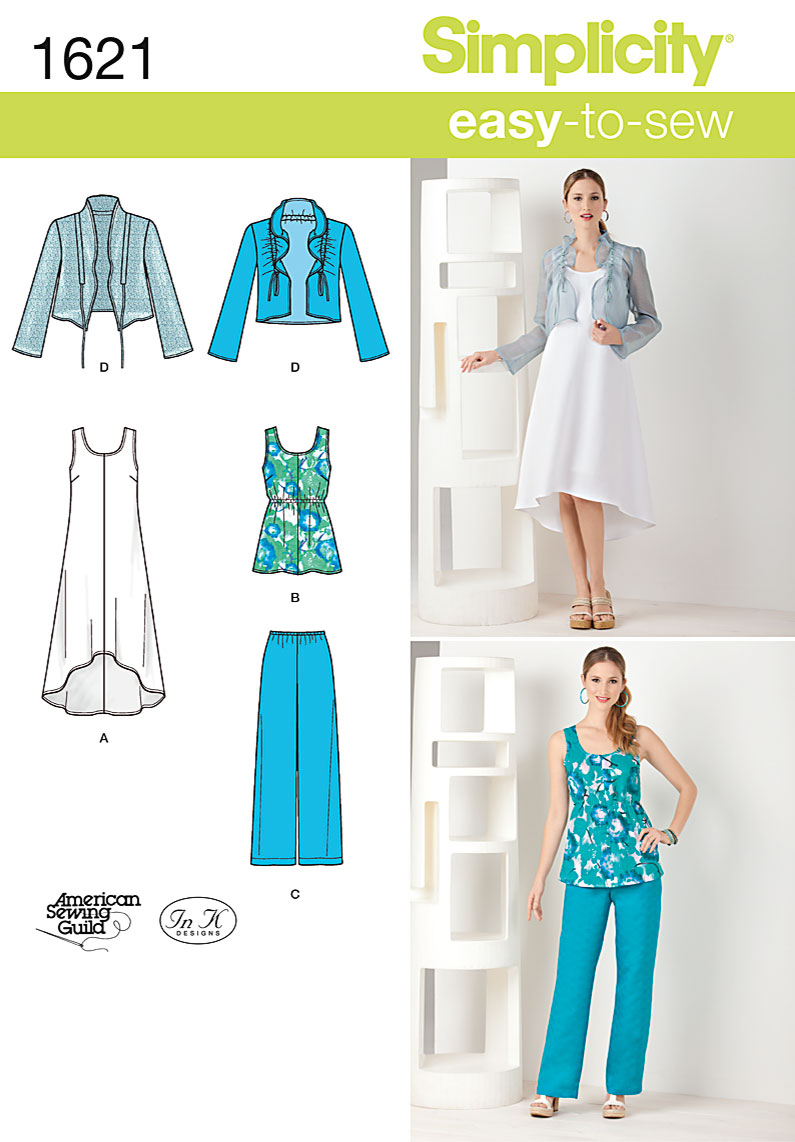 Alterations
I lowered the neckline by 2″ and narrowed the neckline for a more U shape. This is a better look for me since it mirrors the shape of my face, elongates my neck and breaks up a long expanse of cleavage. I made a FBA (natch). The dress blessedly already had darts. Mine are too high by maybe 1/2″ and a little too long. I shortened the center front hem about 2″ because I wanted the hi lo to be as dramatic as possible.
I added 2″ to the length so I could do the MOST annoying deeper hem. I had to ease in the fullness, which I've wanted to try. I don't need to do that ever again.
Made a swayback and full seat adjustment. I think it really shows with how smoothly the back fits. I am not POSITIVE a full seat adjustment was needed, but look how the skirt isn't catching on my butt shelf or riding up at the lower hem edge. I wanted to make sure this dress would fit as long as possible. And what's a few extra inches in a VERY breezy dress?
Sizing: I made an XL, which is where I fall in the sizing. I could probably get away with sizing down, but I wanted all the lift and fullness. Achieved.
Fabric: A midweight linen I purchased from the Los Angeles branch of "The Fabric Store" in 2018. My original plan for this was pants. But, who needs pants right now?
I have worn this dress at least twice a week since I made it. I have another cut out now in navy where I've shortened the front hem even more. I do want it to fall just below my knee, but wanted to experiment a bit with the length and a more dramatic high lo.
As for the neck scoop, which I adore, I think I need to take a few contour tucks. When I'm slouched, it's a little revealing (it's not stretched out. I staystitched and used bias tricot around the neckline).
I think two of these will be enough for Summer 2020. But, I think I have found a TNT summer dress.
And, applause for my friend Liz. She took my photos and isn't allowed to ever leave me.